Resting in the shadows of Mount Sopris in the Roaring Fork Valley lies one of my favorite mountain towns in Colorado. An outdoor and art destination, Carbondale Colorado almost goes unnoticed in the shadows between the bustling town of Glenwood Springs and the winter resort haven of Aspen, but is just as jam-packed with art, good food, and culture — but not tourists. It's easily one of my favorite mountain towns in Colorado. Discover what to do in Carbondale Colorado with my guide below.
Immerse yourself in the arts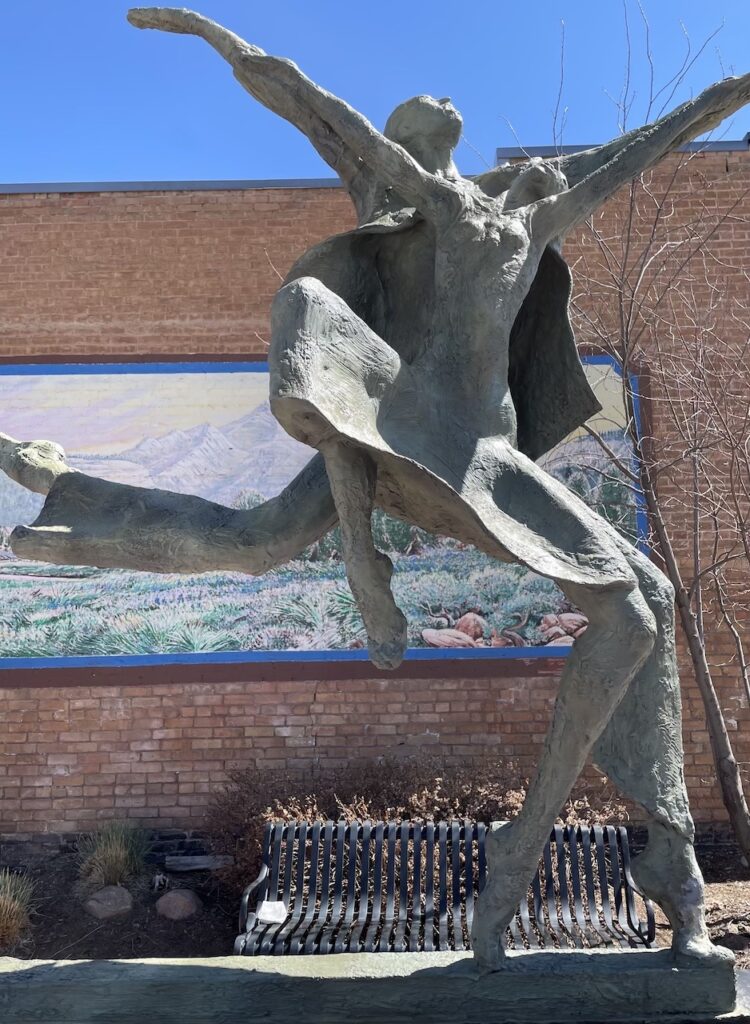 Carbondale is one of many Colorado mountain towns designated as a Certified Colorado Creative District. It is home to many local artists and their studios, public art sculptures, museums, and unique music venues. Plus it is also the host of the annual Mountain Fair festival in July where they showcase hundreds of artists, musicians, and food vendors.
One of the quickest and easiest ways to experience the artful life in Carbondale is by walking the Rio Grande Trail that cuts through town. One mile of the paved path is a designated art walk that is open to the public. Mostly created by local artists, there are various sculptures and murals visible from the path.
Located in the heart of downtown Carbondale, the Launchpad, is a must-visit to get a true taste of the local artist community in town. The community space is very welcoming to the public, allowing for viewings of classes and rehearsals. Plus visitors can see local artist's exhibitions on the first Friday of every month.
To find out more about how you can support the arts in Carbondale, you can visit them at Carbondalearts.com.
Biking and hiking in Carbondale Colorado
Because this is Colorado, a list of what to do in Carbondale Colorado wouldn't be complete without a mention of hiking and biking in the area.
The most popular trail for walking, running, and biking runs right through the middle of town. The Rio Grande Trail is a 42-mile trail that runs from Glenwood Springs to Aspen.
As mentioned above, one mile of the trail is designated as the ARTway trail. Along this section of the trail, see colorful murals, paintings, sculptures, and more from local artists who contributed work over the years. The main entrance is off HWY 133, you can't miss the ARTway sign.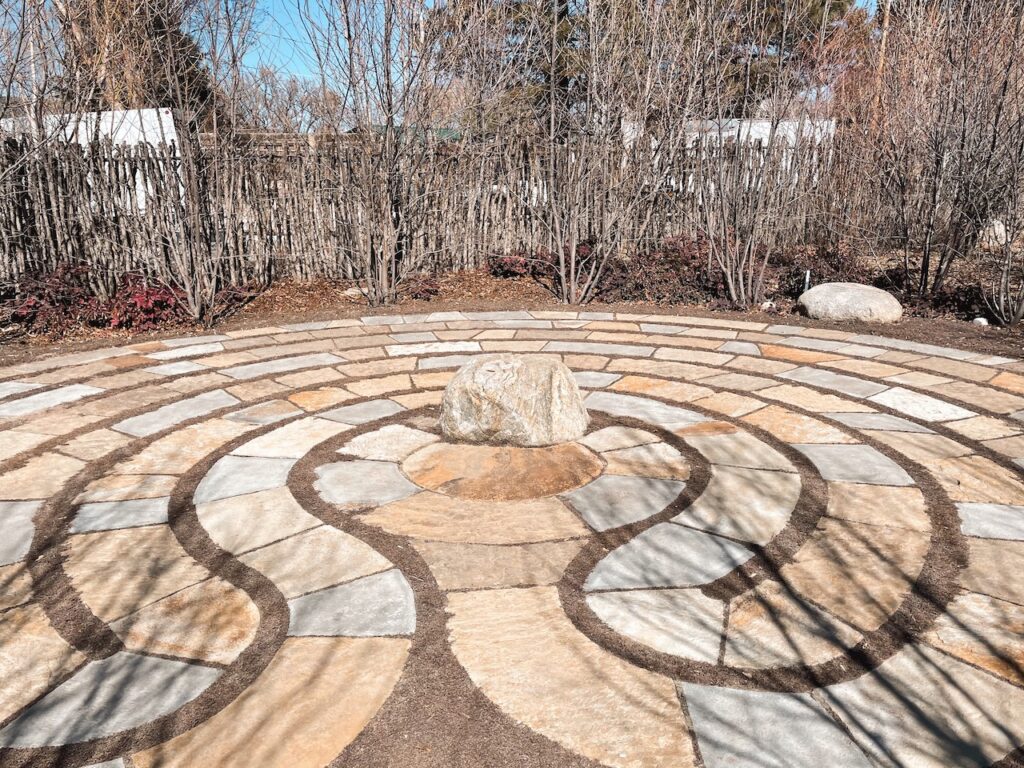 Another unique feature found along the Rio Grande Trail is the True Nature Healing Arts garden. While walking along the Artway, be sure to also stop in and walk the leisurely paths to escape to its quiet corners. This was such a nice surprise to come across this little garden after biking along the trail. The outdoor space features a Zen Garden, a wishing tree, a reflexology path, a praying Buddha, a yoga space, and a labyrinth. The garden is free and open to the public.
Located in the Maroon Bells-Snowmass Wilderness area, there is no shortage of hiking in Carbondale Colorado. While I haven't hiked all the trails, there are a few that are my favorite for quick day hikes in Colorado.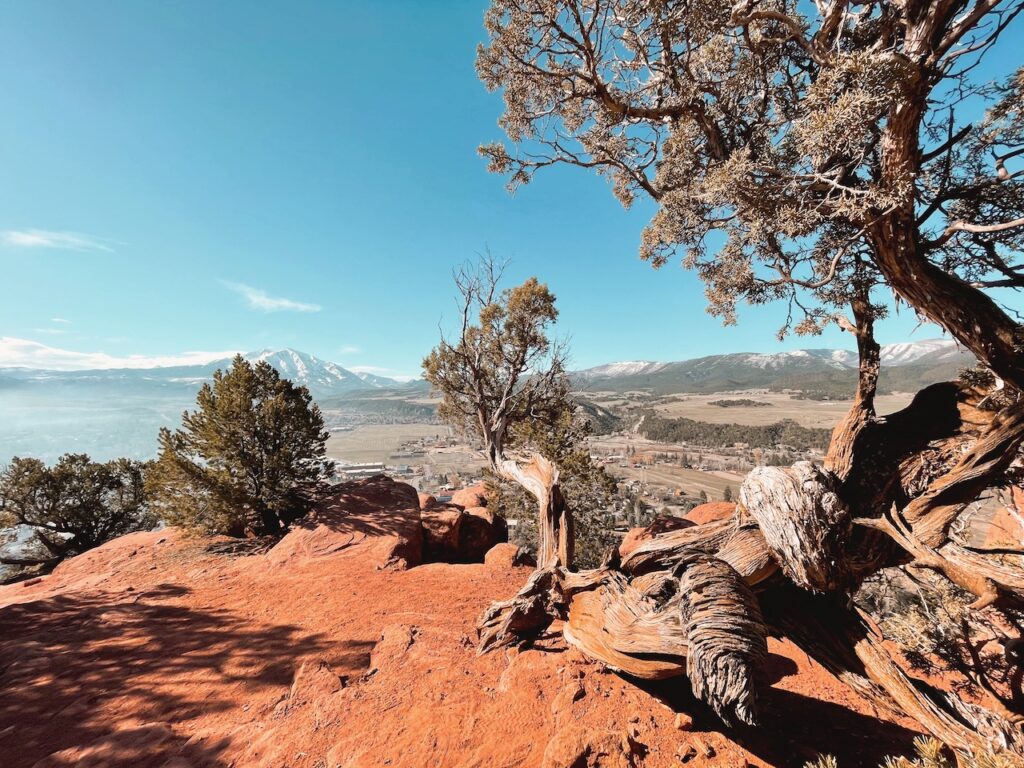 Found at the intersection of HWY 133 & HWY 82, Mushroom Rock Trail is a favorite in-town hike. Easily accessed from town, the Mushroom Rock trailhead is a great option for an early morning hike or sunset stroll. The two-mile, out-and-back trail is rated as difficult for its steep climb to the top.
You can hike out onto Mushroom Rock for never-ending vista views of Mount Sopris and the surrounding Rockies. But you can still get the incredible views without walking out onto Mushroom Rock. The trail does continue on to other inner-connecting trails if you'd like to make your outing longer.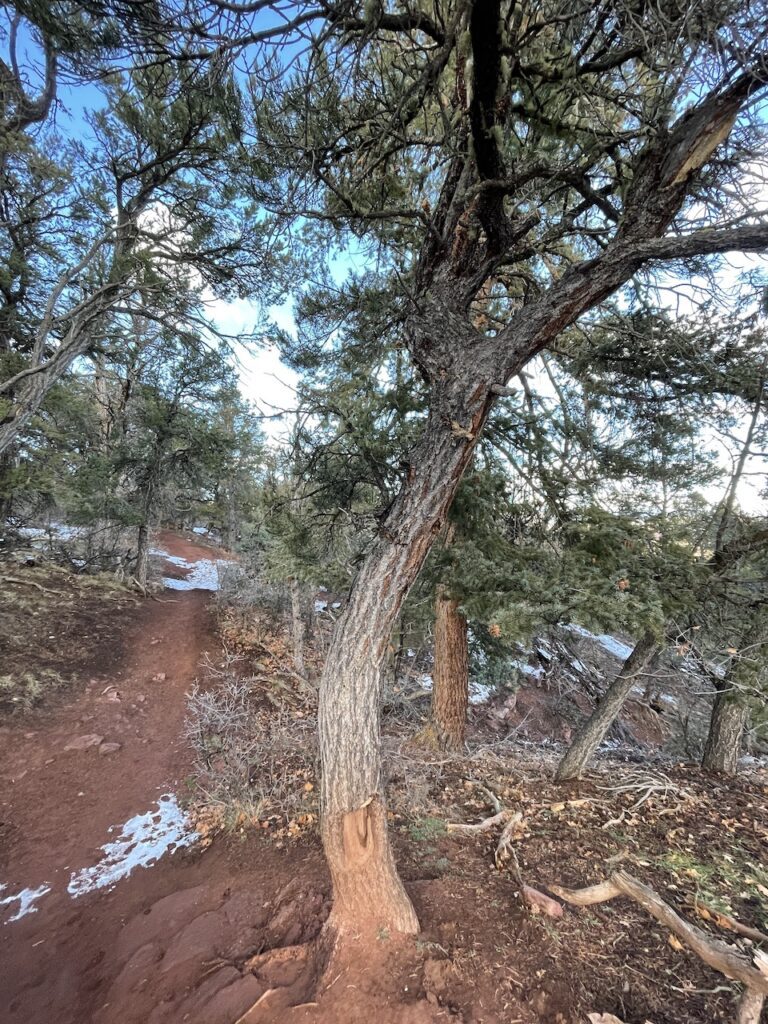 My other favorite trail in Carbondale is the Lorax Trail. For both mountain bikers and hikers, the Lorax Trail is a 3-mile lollipop loop with beautiful views of Mt. Sopris and some unusual-looking trees. Access the trailhead via Thompson Creek Rd (CR 108). There is parking and well-marked signs.
Where to eat in Carbondale Colorado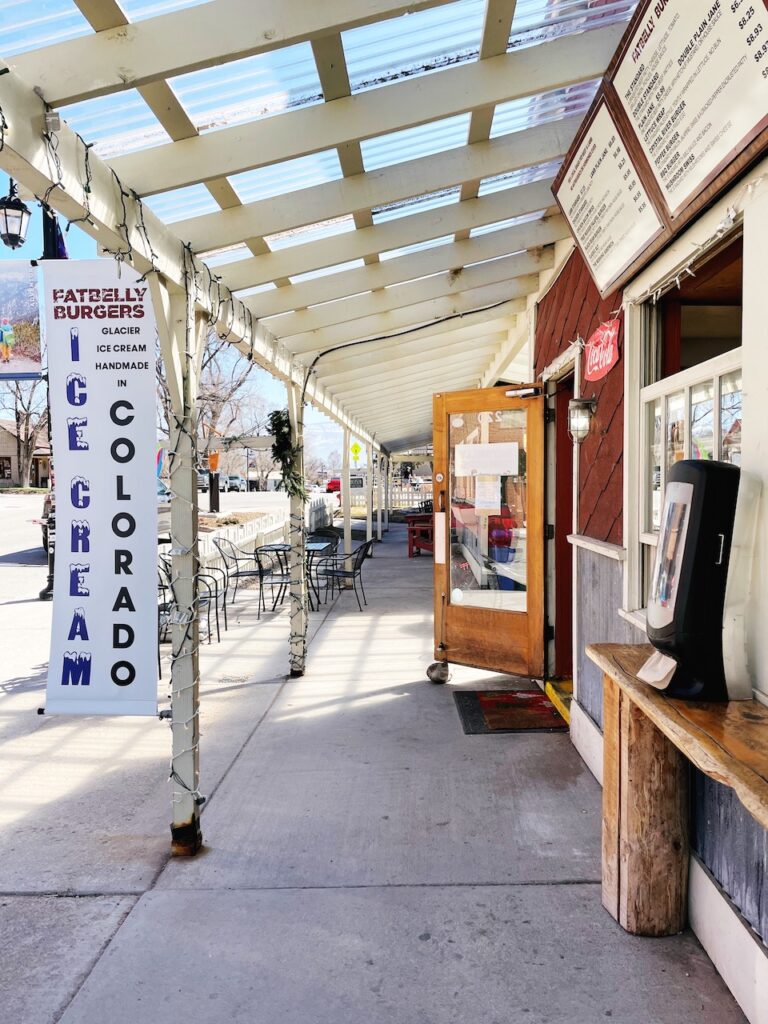 When I got to Carbondale, I couldn't believe all the different options for food, ranging from top-notch sushi to grab-n-go burritos. If you're looking for a chill burger joint, visit Fatbelly Burgers. Grab some pad thai at Phat Thai or chow down on a burrito from Dos Gringos Burritos & Café Ole.
For dinner, pull up a chair at 450 Teppanyaki if you're feeling sushi. Or treat yourself to a nice meal at Brass Anvil. I sat outside on their large patio, which has a nice fireplace and a full food menu of seafood and steak options. I also heard good things from a few of the locals about the Goat Kitchen & Bar.
Where to grab a drink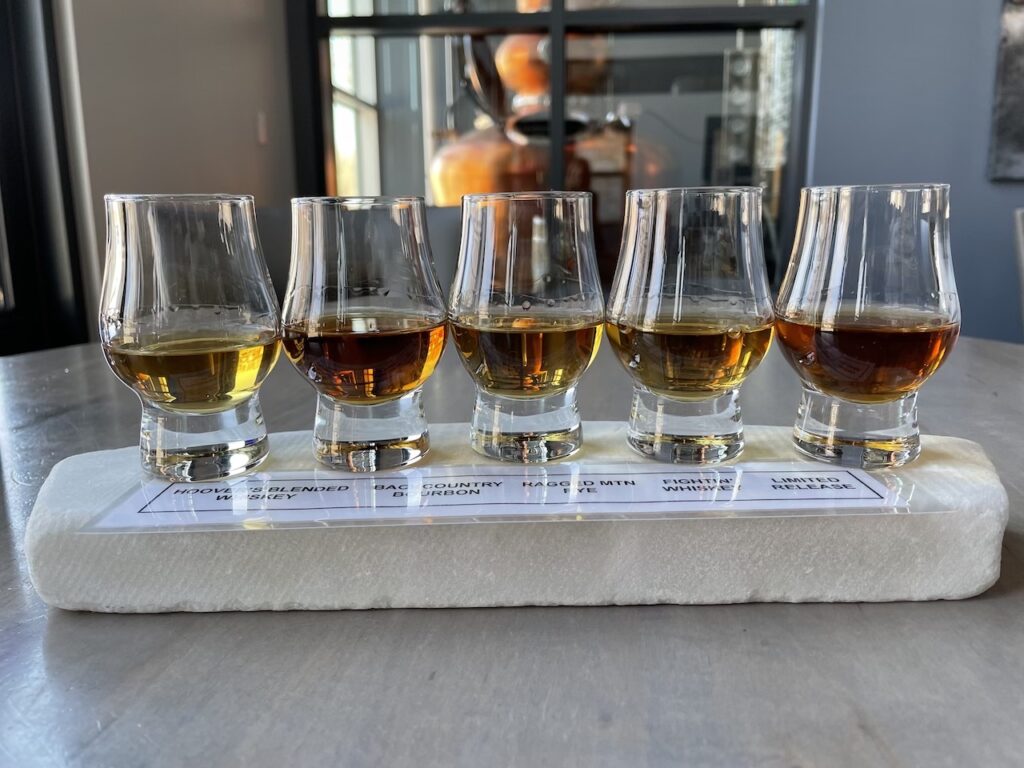 Marble Distilling Co. is the most obvious choice for a daytime libation or evening cocktail. The family-owned distillery pours small-batch whiskeys, vodkas, and liquors, plus you can test your bat tending skills with their cocktail recipes.
The best part about visiting their tasting room was learning about the Marble Bar. The marble used to make the bar top came from the marble quarry in the nearby town of Marble. The town is best known for its contributions towards building the Lincoln Memorial in Washington D.C. The Pour House and Black Nugget Bar are great local spots for a beer. Plus, Carbondale Beer Works crafts its own in-house beers along with carrying other local breweries.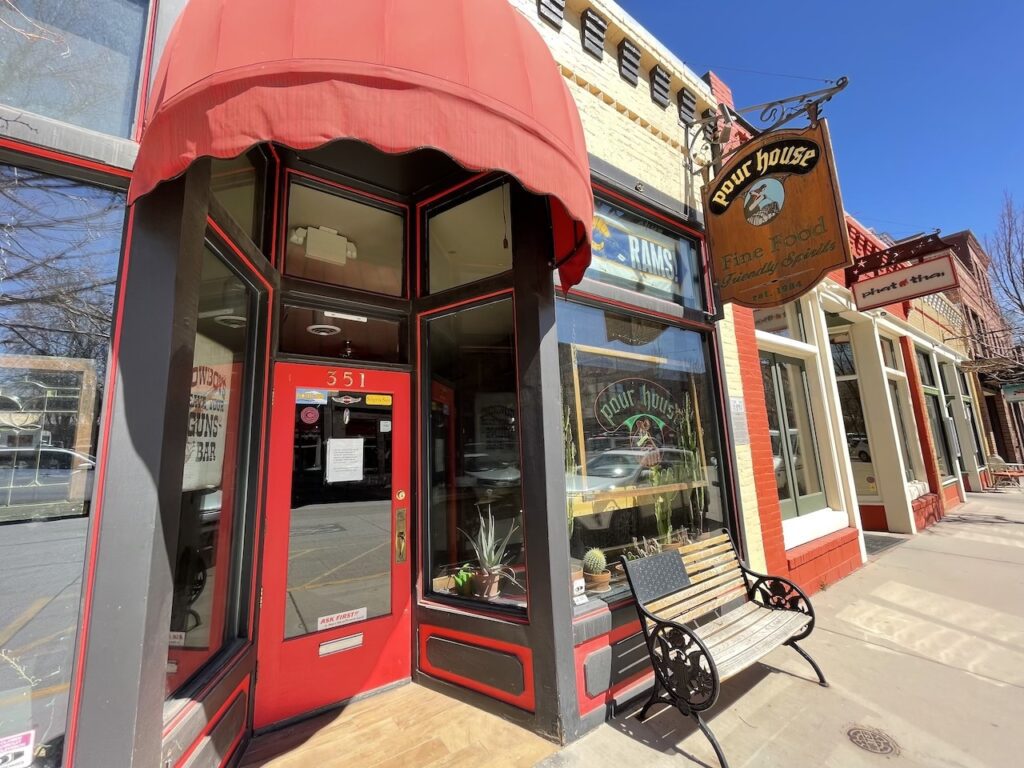 Where to stay in Carbondale
There are several hotel options in Carbondale Colorado. One of the more unique stays would be to stay at Marble Distilling Co. They host overnight guests in their small inn — the first inn in the world to be housed in a working distillery.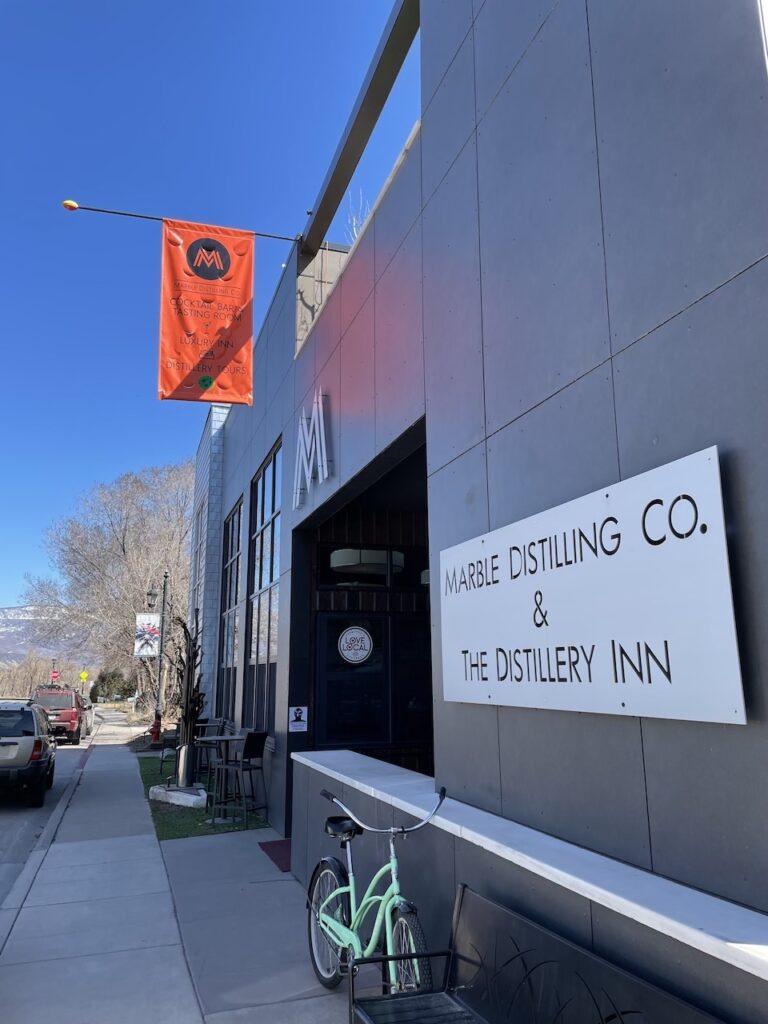 If you are looking for cabins in Carbondale, another option (only a five-minute drive from town) is Cedar Ridge Ranch. The working ranch offers glamping tents, cabins, and yurts for overnight guests. I stayed in the single cabin which had its own private entrance, bathroom, and shower, plus a small kitchen and plenty of space. I absolutely loved staying here!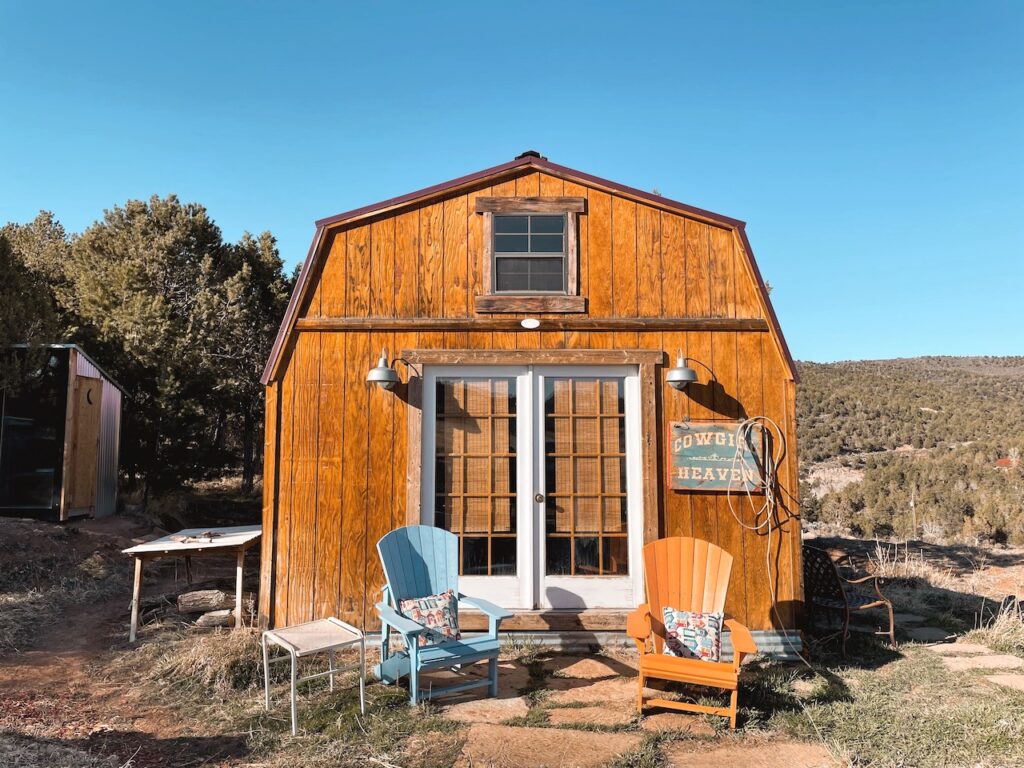 No matter what you're craving, Carbondale has a little something for everyone for a quick weekend getaway!