Discover colorful art along Colorado's Eastern Plains with the Some Girls and a Mural map.
Known more for its soaring silos and expansive rural landscape, the Eastern Plains of Colorado don't exactly conjure up thoughts of colorful art or even a place to go see hand-painted murals. But two women — Audrey Sayles and Staci Beauford, inspired by their love of art and a passion for their community — are on a mission to change that by Painting the Plains, one mural at a time.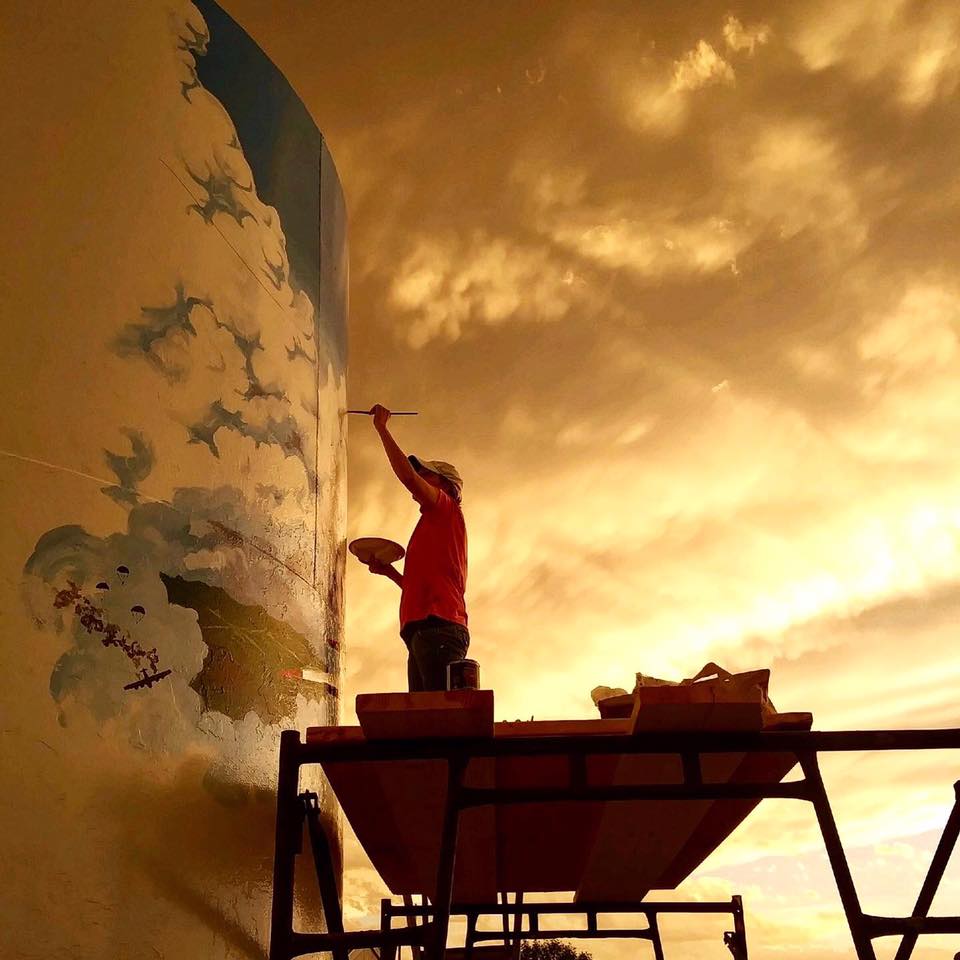 How it began
Some Girls and a Mural began in 2018 when they were commissioned by the mayor of Limon, Colorado to paint the side of a grain silo in town. Heart of Harvest depicts the outline of a man and a little girl filled with scenes of rural Colorado. This mural was their first "big" project, the one that really put them on the map. The project required large scale planning and execution, including a large bucket truck, power washing and loads of paint. The scale of this project certainly helped them set their sights high for future projects.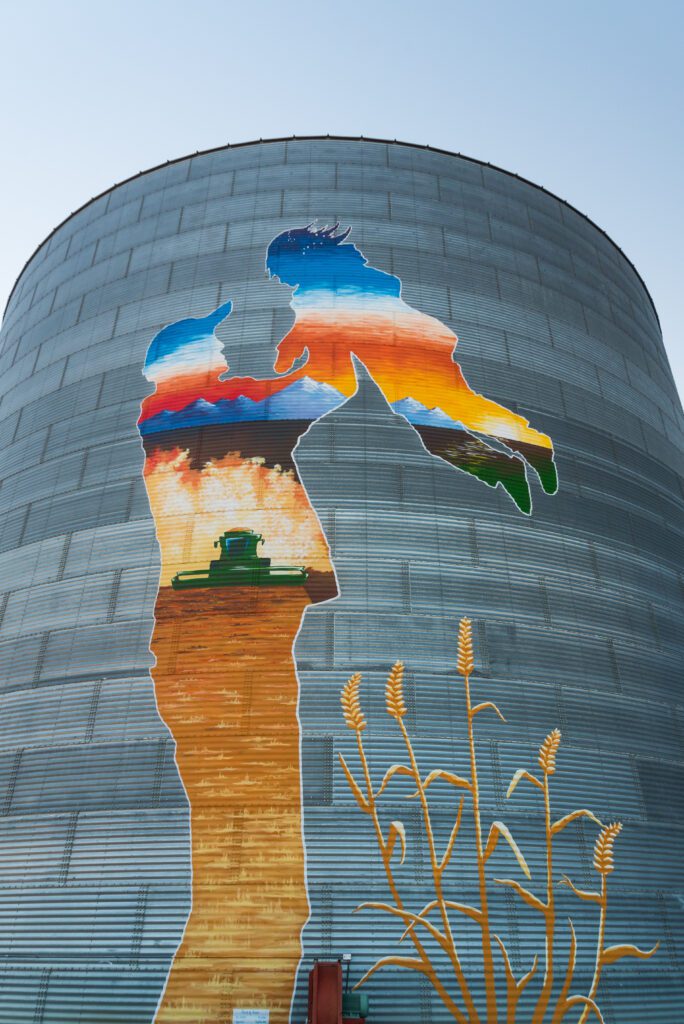 I interviewed them back in early 2020 after they had completed Heart of Harvest and a few other murals. They had just started to make a name for themselves. Since then, after weathering the pandemic and other changes, they have now painted over 30 murals that span as far as Arkansas.
Part of their mission is to not only beautify some of Colorado's most rural areas, but to also show a community spirit while also educating and telling a new story for city dwellers who can often discard the communities east of I-25.
Their project website states, "We want to provide conversion between urban and rural residents about Colorado produced food, the importance of agriculture and the value of the Plains in our state. Through exposure and education we begin to bridge the gap of inequality, building a common ground of understanding and respect."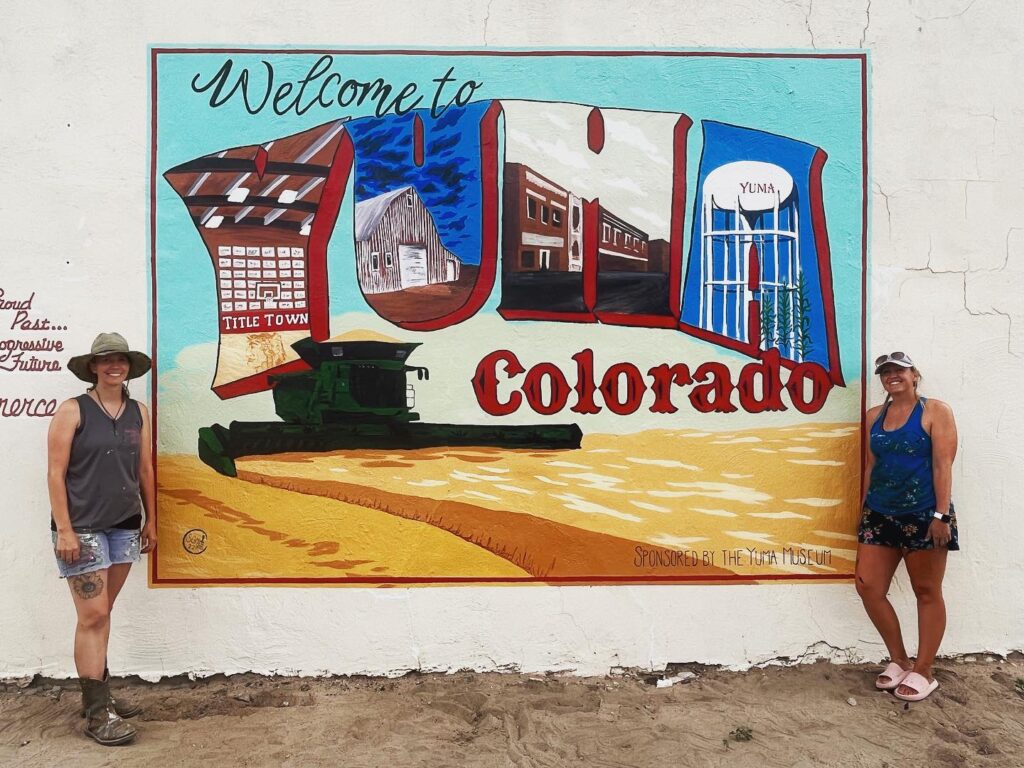 Some Girls and a Mural Map
The map includes a total of 35 locations (as of right now), with more being added as they complete new projects. The list is divided into two categories of murals commissioned by businesses while the other half of the list is more community-based projects, like Heart of Harvest. There are also many projects not listed on the Some Girls and a Mural map because they are located on personal property and not accessible from a public location. Using the map, you can click on each location to see a visual of what the mural looks like and a direct link to directions to that particular location. 
While their big dream is to paint every grain silo on Colorado's Eastern Plains, they have expanded their canvas to include surfaces like an old wind turbine blade, the welcome sign to the town of Hugo, the long mural at the Kit Carson County Fair and Rodeo and so much more.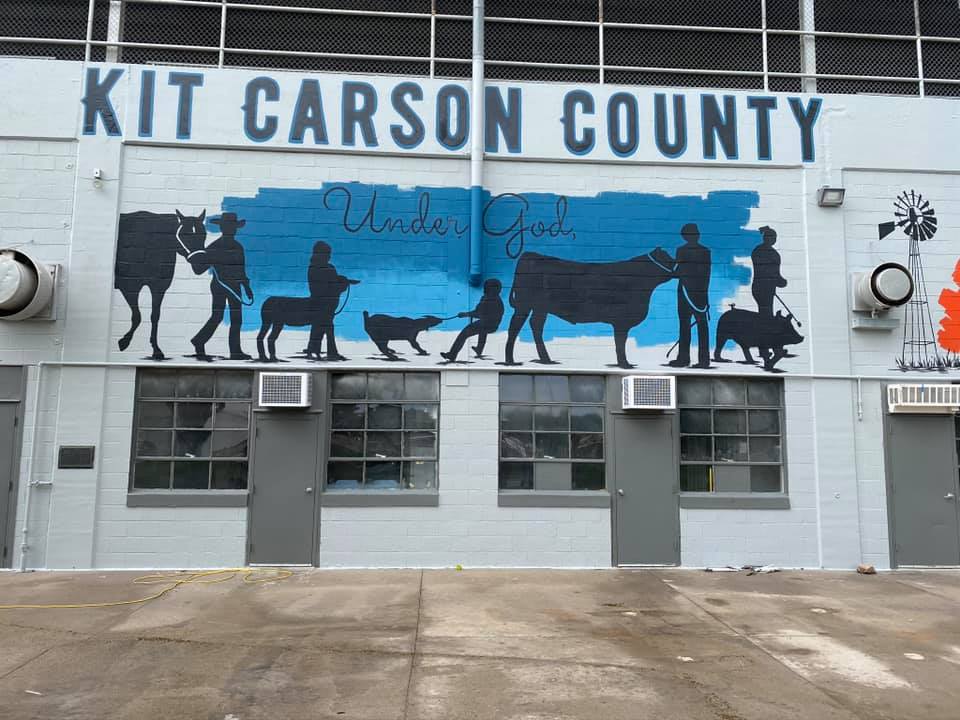 Some Girls and a Mural have set out on their journey to Paint the Plains. To give travelers and residents of Colorado a reason to stop and stay awhile as they cross the vast plains of Colorado.
You can find more information about current and past projects with Some Girls and a Mural website or their Facebook page.