Many people always ask me, where exactly is Westcliffe, CO? Or, what is there to do in Westcliffe, CO? Hopefully my guide below on what to do in Westcliffe, CO helps answer some of those questions.
Westcliffe, CO
Nestled within the verdant Wet Mountain Valley between the Sangre de Cristo and Wet Mountains, the small town of Westcliffe, Colorado is bursting at the seams with adventure, beautiful scenery, historic ranches, and one of the darkest skies in the state.
Westcliffe is a quiet hamlet where cowboys and cattle still roam along county roads and where a quaint main street offers visitors a place to eat, sleep, and shop. Sitting at an elevation of 7,867 feet, you will enjoy unobstructed views of the Wet Mountains from the east, the Sangres to the west, the Spanish Peaks to the south, and on a clear day, Pikes Peak in the distance.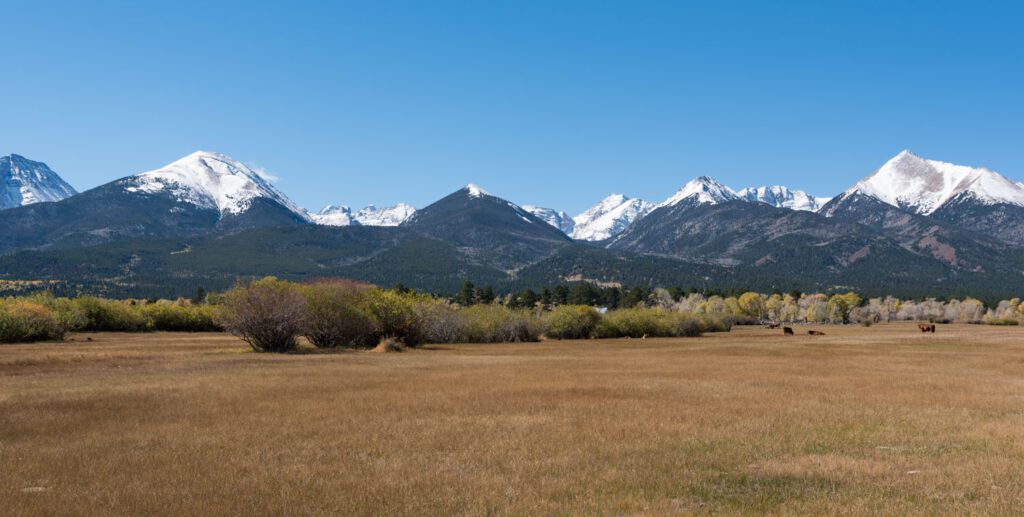 In addition to mountain views, Westcliffe has a lot to offer any kind of traveler. With hiking, backpacking, horseback riding, stargazing, history, and even shopping at art galleries, I would say Westcliffe has everything you might need for the ideal Colorado weekend getaway.
Since moving to Colorado 11 years ago, I have been to Westcliffe six times. My sister initially introduced me to this special part of our state when she was living in nearby Pueblo. I remember vividly when I arrived for the first time being absolutely stunned by the staggering Sangre De Cristo mountains that lay before me. I was instantly hooked.
What to do in Westcliffe, CO
Hiking and backpacking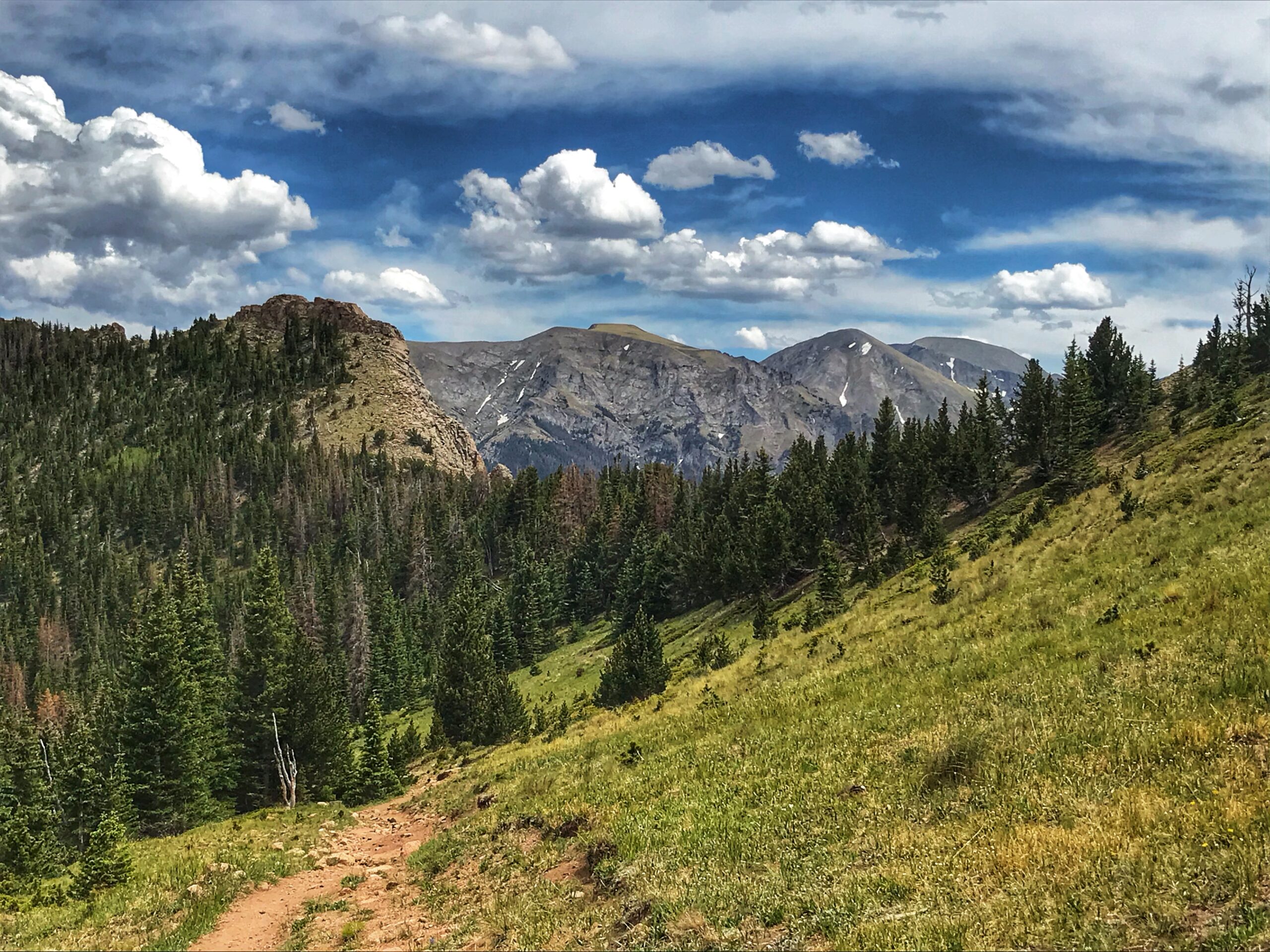 Your best option for hiking near Westcliffe will be in the Sangre de Cristo Mountains. With their jagged 14ers (mountain peaks over 14,000 feet in elevation), the Sangres are known to have some of the hardest mountains to climb, including the Crestone Needle. Due to its steep and rocky terrain, access to many of the trails requires a 4×4 vehicle. But there are several you can get to that don't require a high-clearance vehicle. Plus, all are a short distance away if you are staying in town.
I have hiked pieces of the 30-mile Rainbow Trail that courses through the Sangres and can be a great starting point for hikers and backpackers. Music Pass is another great day hike or backpacking option. If you don't have a high-clearance vehicle, park at the beginning of the road, making this a roughly 6-mile hike, round trip to the top of Music Pass.
I have also completed the Venable-Comanche Trail. I think this 12-mile route is perfect for a one-night backpacking trip. The loop is rated as hard due to its elevation gain of 3, 884 feet. By far one of the best backpacking routes I have done. The pinnacle of this hike is Phantom Terrace, a 0.9-mile traverse to Venable Peak. If you aren't afraid of heights, I highly recommend the route.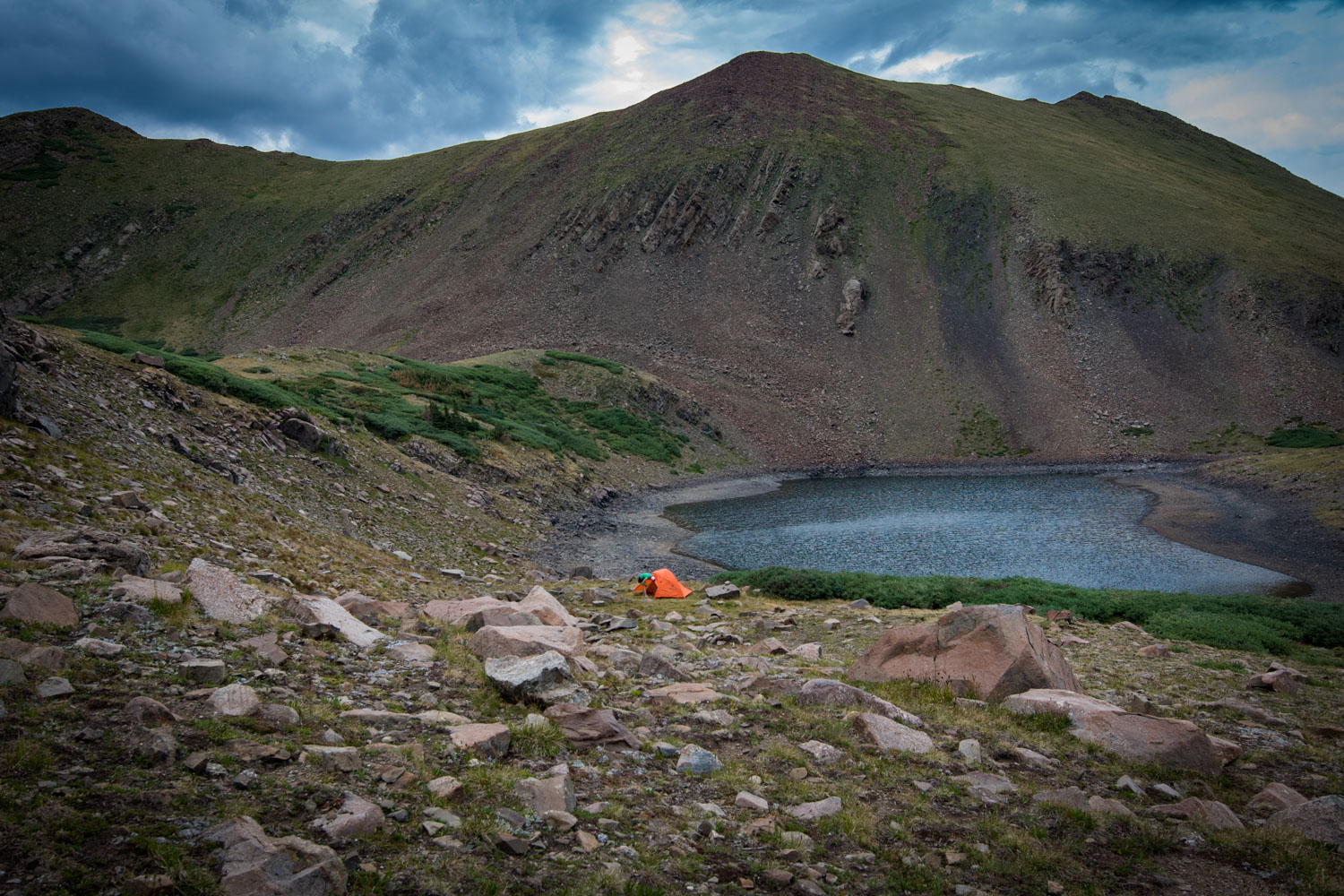 Lake of the Clouds is another favorite of mine. I like it for its long distance (10.5 miles RT) and its beautiful alpine lakes that pair nicely with surrounding mountain peaks. It's a rocky climb and steep in certain sections but well worth a day trip out here.
Take a sunset wagon ride
Sign up for a sunset wagon ride at the Amish-owned Sunset Ranch. If you didn't know, Westcliffe and the valley are home to several growing Amish communities. They offer wagon rides at sunset, which I took on my recent trip. Their property rests on the higher side of town, east of downtown. So, the views are even more incredible. The entire family joins for the experience, with their three daughters riding behind you on their horses as you quite literally ride off into the sunset.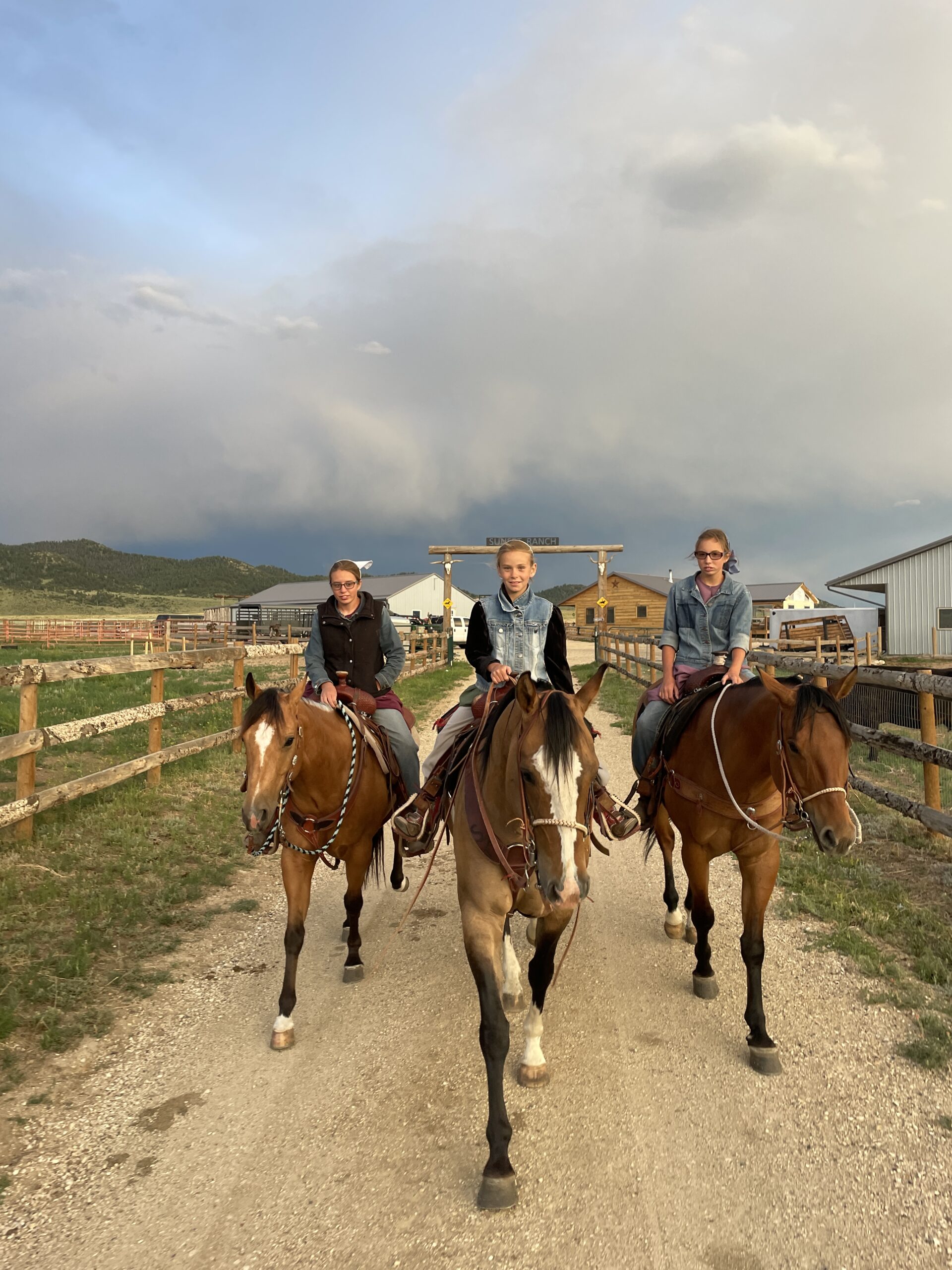 Visit the Art Galleries on Main Street
I wouldn't say that Westcliffe has a lot of good shopping options, although there are a few stores I would peek my head into. But where Westcliffe shines is with its art galleries. For such a small town, you wouldn't believe they could fit nearly 15 art galleries downtown. Shop for Amish furniture, photography, jewelry, paintings, pottery, and more.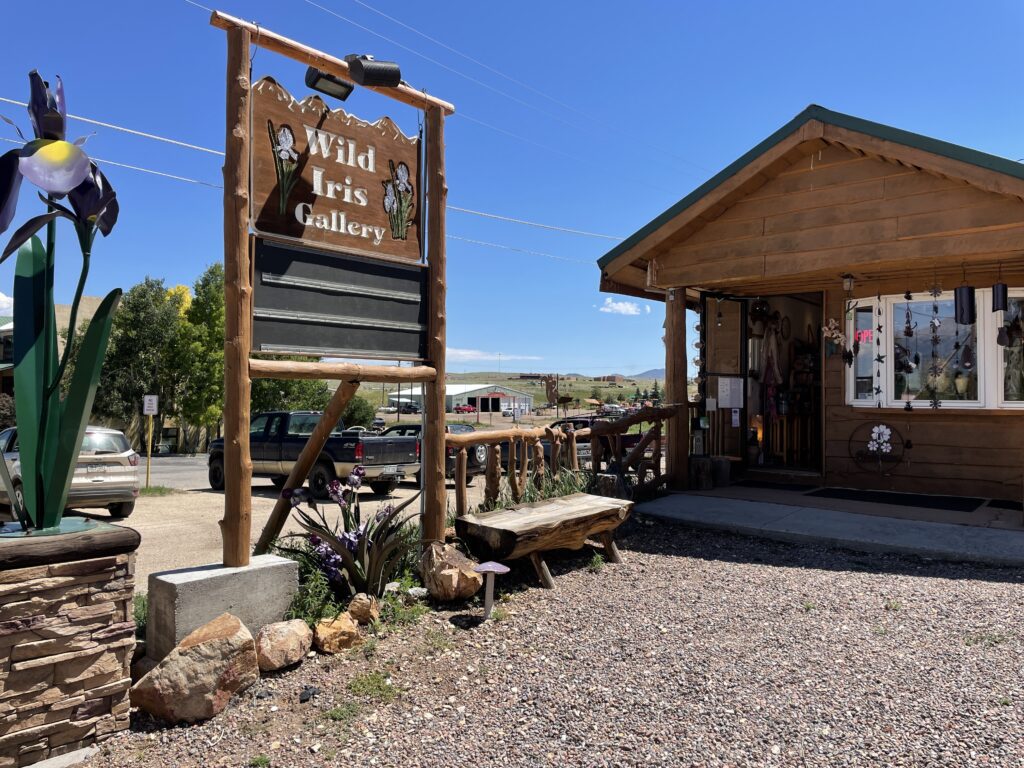 Visit a Ranch
Westcliffe is first and foremost a ranching community that dates back to the mid-1800s. While the landscape looks much different than it did back then with newer developments, the community works hard to preserve its land and its ranchers with conservation easements.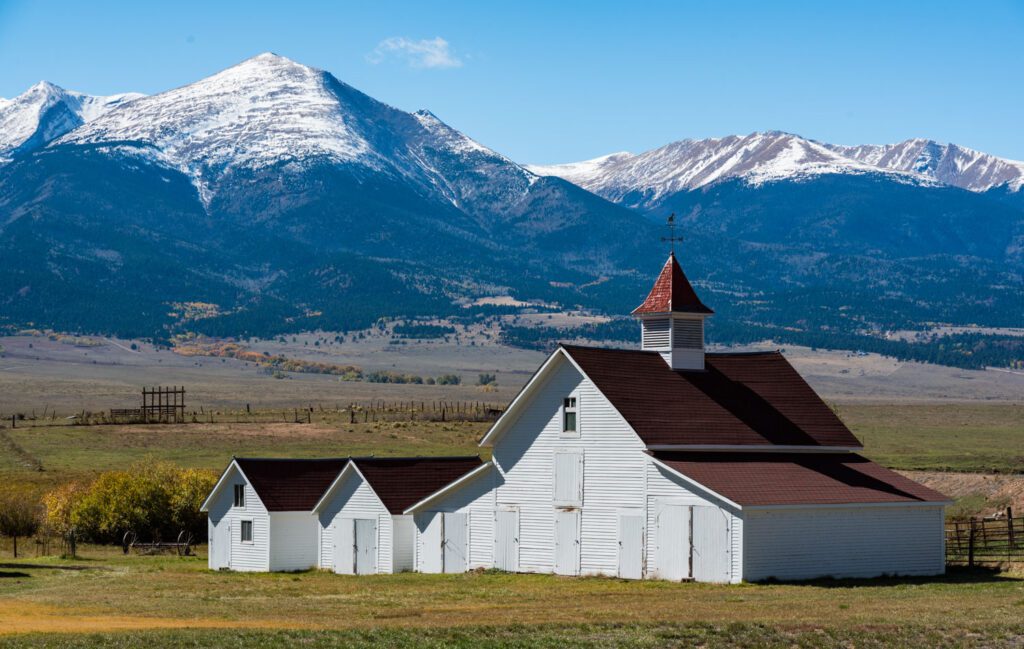 Most of the ranches have put their land under a conservation easement, preventing it from being bought and divided into smaller parcels of land. Thus, keeping the ranching community alive and the beauty of Colorado for all to see.
You can experience a little bit of ranch life when you visit Westcliffe with a visit to the Beckwith Ranch, a historic cattle ranch located five miles outside of town. It might be one of my favorite places to visit and photograph at sunset or sunrise. Tours are available and they are open year-round.
Or check out B Bar B Ranch where you can ride horses into the sunset, challenge yourself with some lessons, or sign up for a full day of adventures at the ranch. I chose the one-hour ride through their pastures at sunset.
Have a Ranch Experience in Westcliffe
For an authentic ranch experience stay at Music Meadows Ranch. Located at the southern edge of the valley, near the entrance to Music Pass, Music Meadows Ranch sits on almost 4,000 acres of beauty with rolling pastures, up-close mountain views, and an unforgettable experience.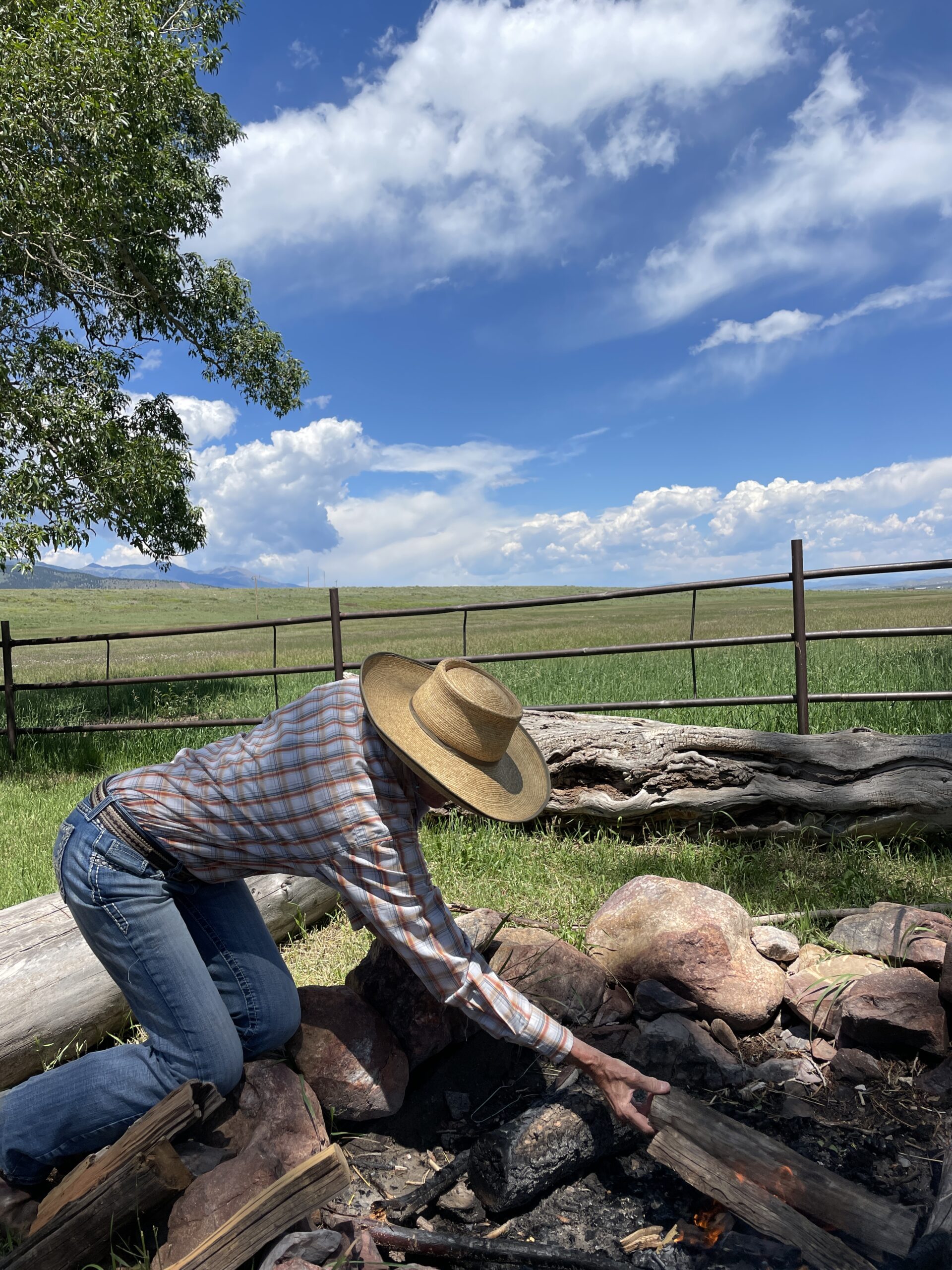 Owner and ranch hand herself, Elin Parker Ganschow, takes pride in the ranch experiences she offers. With their all-inclusive stays, you can sign up for Gateway to the Horse or Become a Rancher experiences that guide you through how to work with a horse as a true horseman or learn the ways of ranching life.
Elin is also the mastermind behind Sangre's Best, a company that sells grass-finished beef in bulk. She is a part of the process from start to finish hand-selecting some of her finest cattle and working with only the best in meat processing. Taste some for yourself during your stay. The sliders were amazing!
Stargazing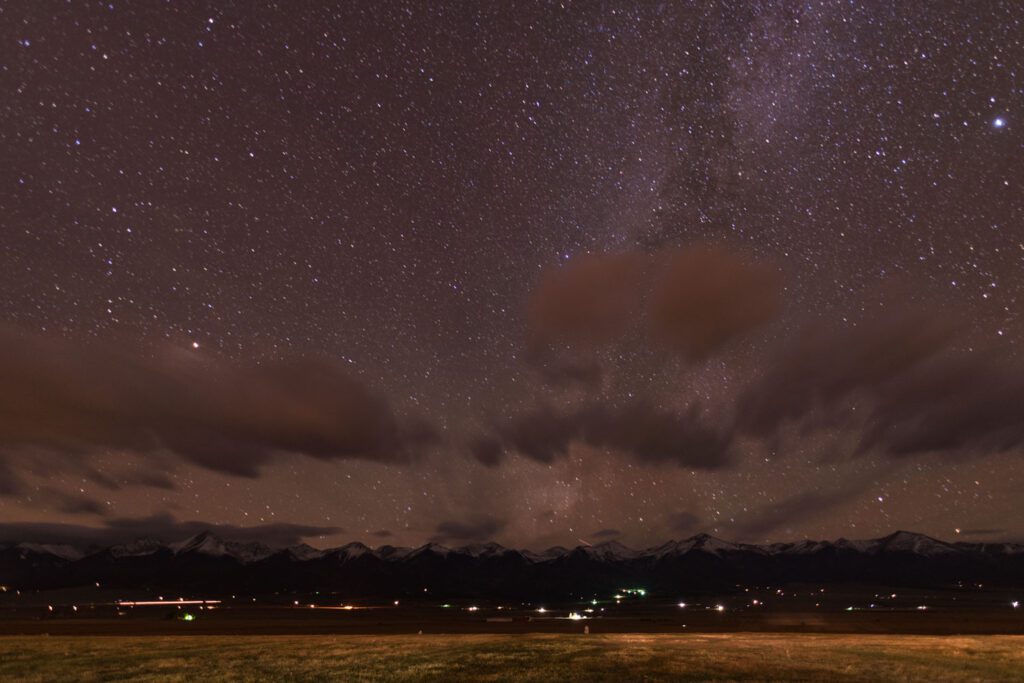 Stargazing in Colorado has become quite the attraction and we all have Westcliffe to thank for that. As the first IDA (International Dark Sky Association) designated Dark Sky Community in Colorado, Westcliffe put stargazing on the map for the entire state.
See the night sky light up with a blanket of stars on a clear night, where even the Milky Way and planets are visible. The neighboring town of Silver Cliff is also a designated Dark Sky Community, led by the efforts of the Dark Skies, Inc. of the Wet Mountain Valley.
While you can view the sky with your naked eye at Bluff Park, my preferred spot in town for stargazing, you can also sign up for a private tour of the Smokey Jack Observatory. The observatory is located in Bluff Park and houses a powerful telescope where visitors can sign up for a private or group tour to gaze at the galaxy up close.
Where to eat
Since my first visit to Westcliffe, there have been several new eateries added to the town's main street. But still don't expect a wide variety of options or even many of them open past 8:00 pm.
For such a small town, there are now an awful lot of places to grab a coffee. One of the best places in town is Sugarlump Co. Coffee & Eats. Aside from just coffee and espressos, I enjoy their breakfast burritos and sandwiches. Plus, there is plenty of room to sit inside or outside on their sidewalk patio.
Other places to grab a cup of coffee that I like are Candy's Coffee and Tumbleweed Coffee House.
For lunch, Chappy's Mountain View Bar & Grill is a good option for casual bar food. Bootleggers is my new favorite place to eat, along with the Silver West Feed Store. On my recent trip (July of 2022) I met up with some locals at the newest place open for a drink and good food, Beeza's Restaurant & Pub. For good pizza, beer, and outdoor ambiance, check out Tony's Mountain Pizza in neighboring Silver Cliff.
Dinner in Westcliffe can be hard with most everything closing around 8:00 pm. Especially post-pandemic, hours are being cut short with limited staff. But most of the places previously mentioned are open for dinner.
And for something sweet, grab a scoop of ice cream from the Stage Stop Ice Cream shop or stop in at the Amish bakery in town – Sugar and Spice Mountain Bakery.
Where to stay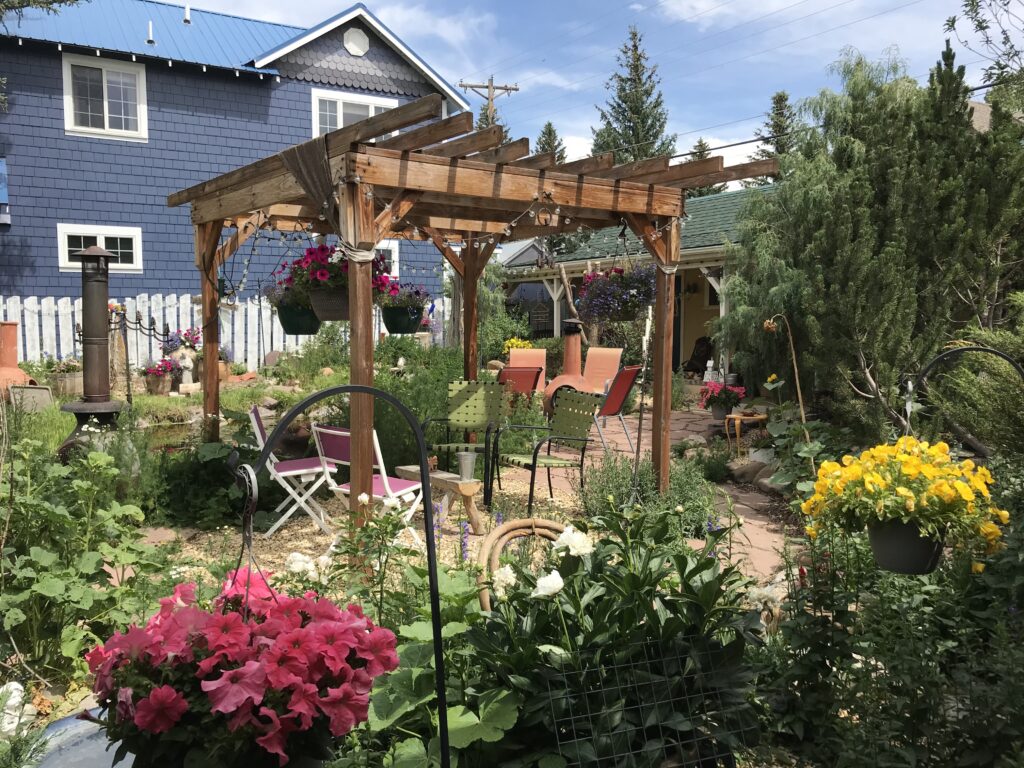 Without a doubt, my favorite place to stay is at the Country Courtyard Inn. Located along Main Street in the center of town, a stay here puts you within walking distance of everything in town. All rooms (I think there are only six) open to the beautiful courtyard garden, the centerpiece of the property.
I did hear from someone that it is up for sale as the owners split. My hope is someone buys it and keeps it as it is because it is truly a special place to stay in Westcliffe. Another option in town is the Dark Sky Suites. Recently opened, I stayed here on my last trip to town. Rooms are basic with a kitchen, updated with keyless entry and self-check-in.
For a location just outside of downtown and with excellent mountain views, The Westcliffe Inn is a perfect choice. Plus, the Lamp Post Lodge is another notable option. I haven't stayed there but have heard good things. 
Best Time to Visit Westcliffe
Hands down, the summer is the most popular time to visit. Autumn even gets a highlight with cooler temperatures and fun events. Shops, restaurants, and galleries are all open, and the weather is pleasant, making outdoor activities easily accessible.
Getting there
If you are coming from Denver or Colorado Springs, take I-25 south to HWY 115 south. Then connect with HWY 67 south to Wetmore where you follow HWY 96 south into Westcliffe. Denver to Westcliffe is roughly two and a half hours.
For more about my favorite small towns in Colorado, follow along at Small Town Stops.
*all photos are taken by me and are subject to copyright