One of the things that make Monterey, California so special, is the abundance of wildlife that call the area home. Spotting marine life in Monterey Bay is an activity enjoyed by locals and tourists, no matter what time of year. Either from shore, by boat, or by way of kayak, spotting marine life is easy to do in Monterey.
While you can see much of the marine life from shore or from Fisherman's Wharf, to fully experience the wildlife up close (but still within a safe distance so as not to disturb the wildlife) kayaking is the way to go. On a recent trip to California's Central Coast, I crossed off a bucket list of mine – kayaking in the Monterey Bay.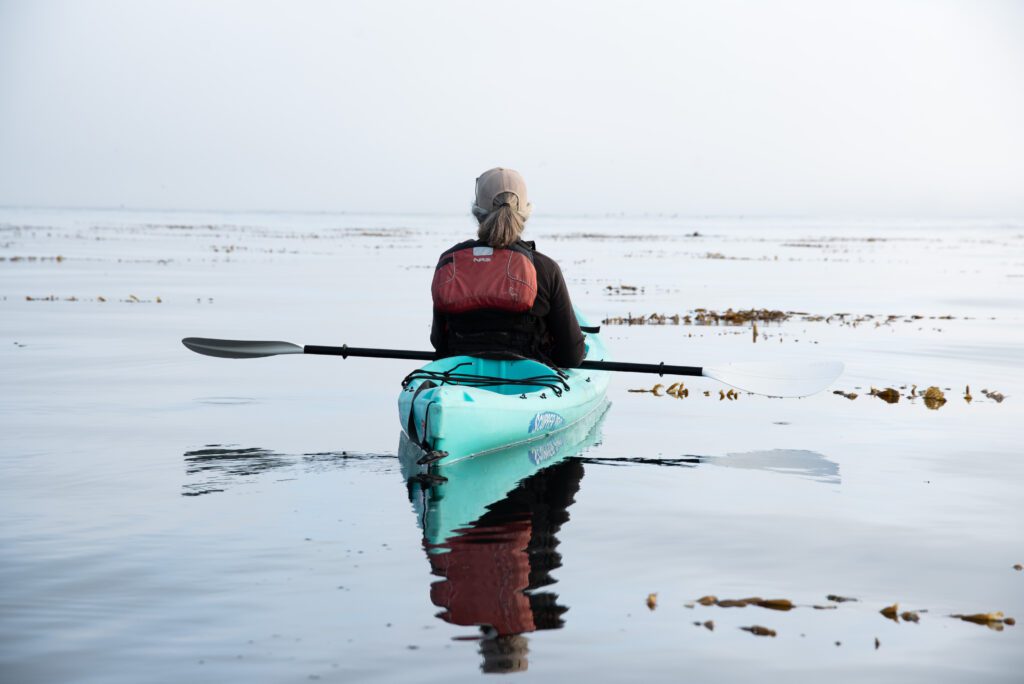 The Monterey Bay National Marine Sanctuary is one of the best places in the world to spot marine wildlife. The area covers 5,312 square miles (one and a half times the size of the largest national park in the continental U.S), from its northern point near the Golden Gate Bridge to its southern tip in Cambria, San Luis Obispo County. Monterey Bay is a central hub for all its wildlife activity.
Spotting marine life in Monterey Bay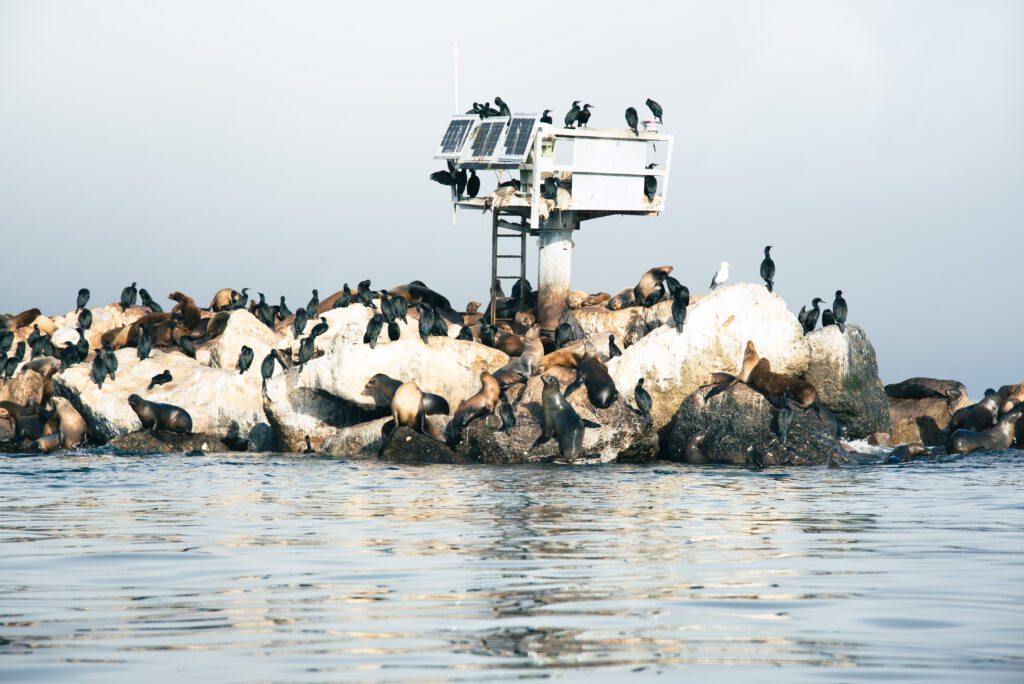 I didn't have to look hard. With some helpful tips from our guide, seeing life above the water's surface was fairly easy. As I kayaked over a kelp forest, I watched as sea otters dance through the cold waters of the bay, while listening to the barking sea lions that have made their home along Fisherman's Wharf, and kept my eyes peeled for harbor seals poking their heads above the ocean's surface.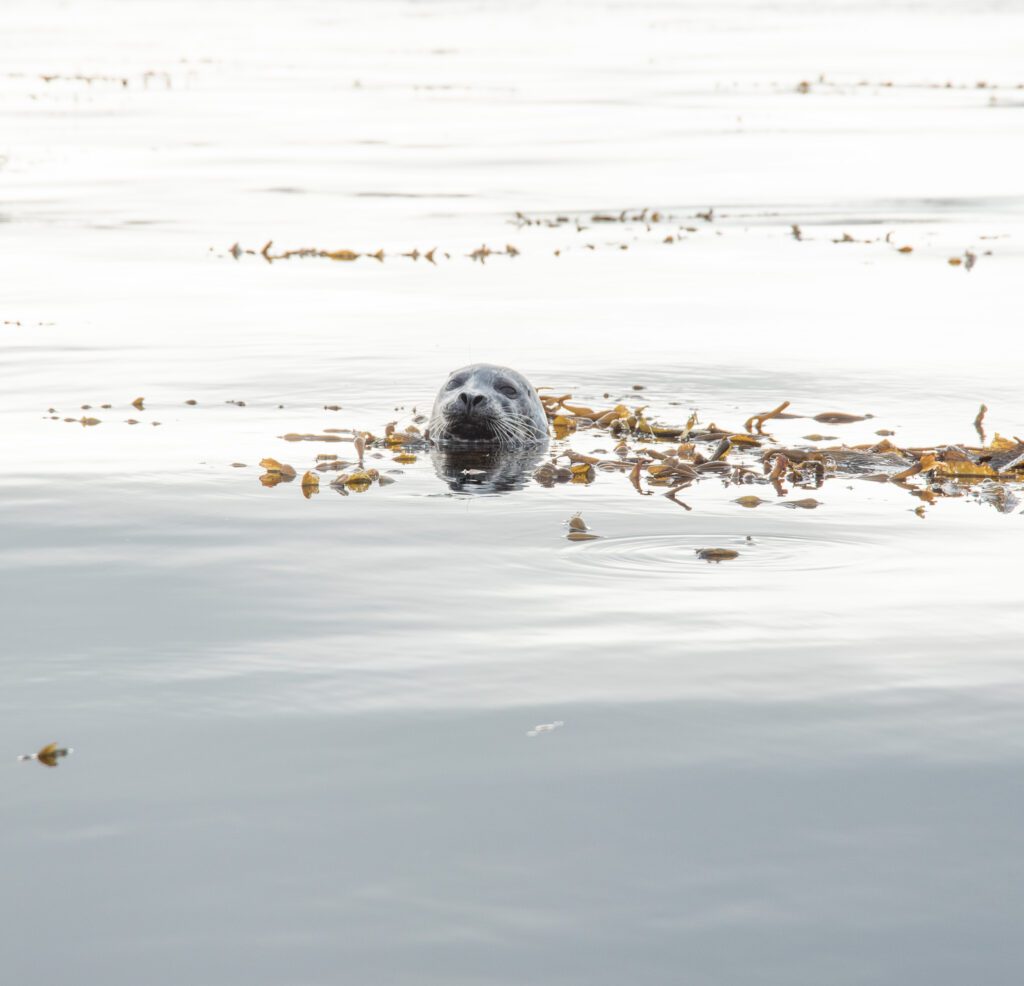 We saw everything from sea otters, sea lions, and harbor seals to pelicans and a variety of seabirds skimming the waters. The harbor seals were often found poking their heads out from under the kelp or curiously following my kayak. The playful sea lions mainly stuck to the rock wall of Fisherman's Wharf where they made their presence known with constant barking and battling for the best spot on the rock. The sea otters were a bit harder to spot as their brown heads blended in with kelp bumps in the water. But once spotted it was easy to watch from a distance as they danced around in the water, cracking shells for food.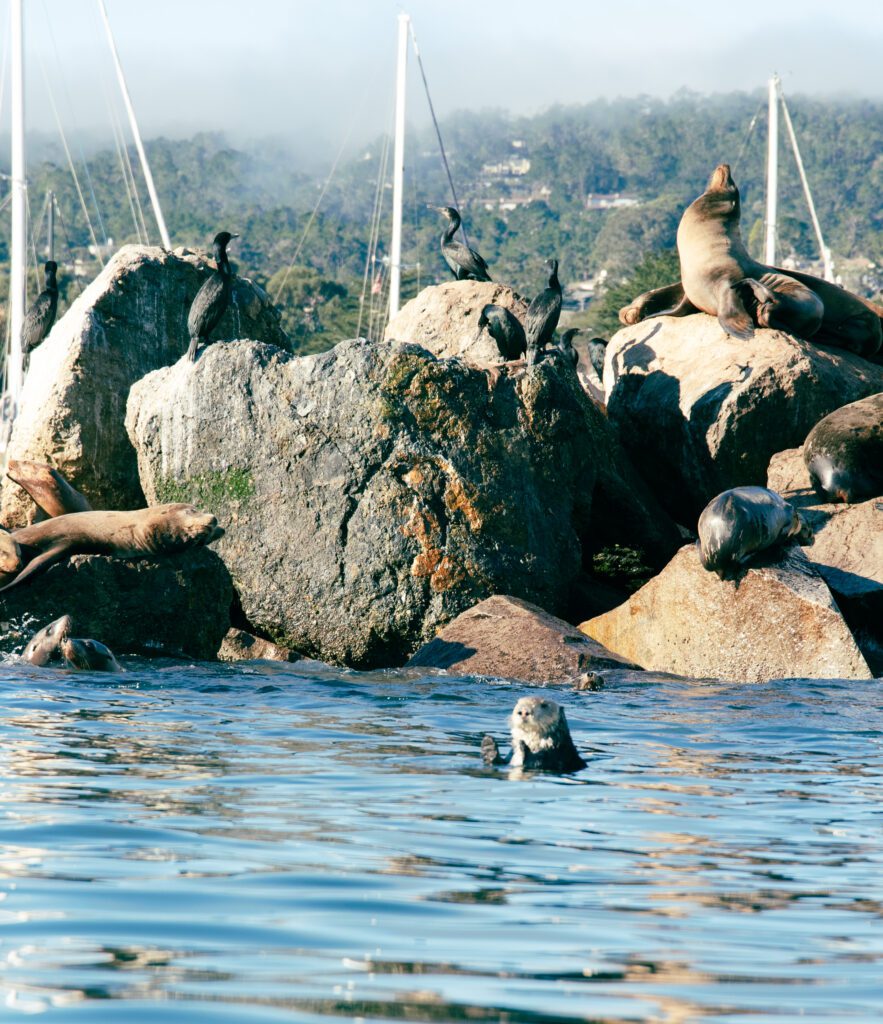 Monterey Bay Kayak Rentals
There are several places in town that provide kayak rentals and tours. We chose Adventures by the Sea. They offer guided kayak tours and kayak rentals to explore the cold waters and estuary sanctuaries of Monterey. Enjoy two hours of casual paddling to see the bay come to life with its local bay residents.
We chose their location on Cannery Row in Monterey, which was the easiest for kayaking in Monterey Bay. They offer other locations in Breakwater Cove, Lover's Point, Stillwater Cove, Portola Hotel, and Steinbeck Plaza.
Photographing the Wildlife in Monterey Bay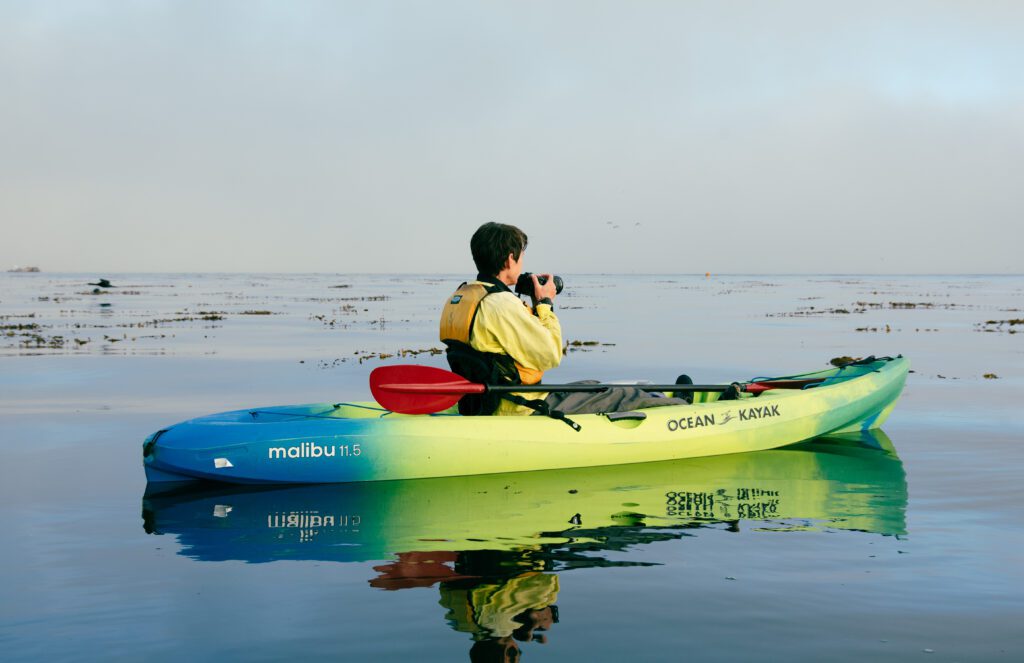 The guides will tell you to stay at least 100 feet back, particularly from the sea otters so as not to disturb them. I had my Sigma 24-1-5mm zoom lens but that was hard to capture any of the marine life up close. I would definitely recommend at least a 200mm zoom.
The bay is fairly smooth with the occasional wave or two so holding your camera steady is possible. Adventures by the Sea offered dry bags with kayak rentals to store your phone and camera while out on the water. As with all wildlife photography, remember to keep a safe distance, remain quiet and calm, and do not lure them in with outside food.
*all images taken by me, Jessica Hughes, and are subject to copyright.
To discover more favorites like this, follow along at Small Town Stops.