Believe it or not, Colorado is home to 14 castles but not like the ones you will find in France or England. Some of the castles in Colorado are actually made out of recycled materials such as beer cans. One such place is Cano's Castle in Antonito, known as Colorado's Beer Can Castle.
I visited several years ago on my road trip through the San Luis Valley and honestly just happened upon it. I had never heard of it before and was shocked to find this treasure trove of trash as one of my favorite small town stops.
History of Cano's Castle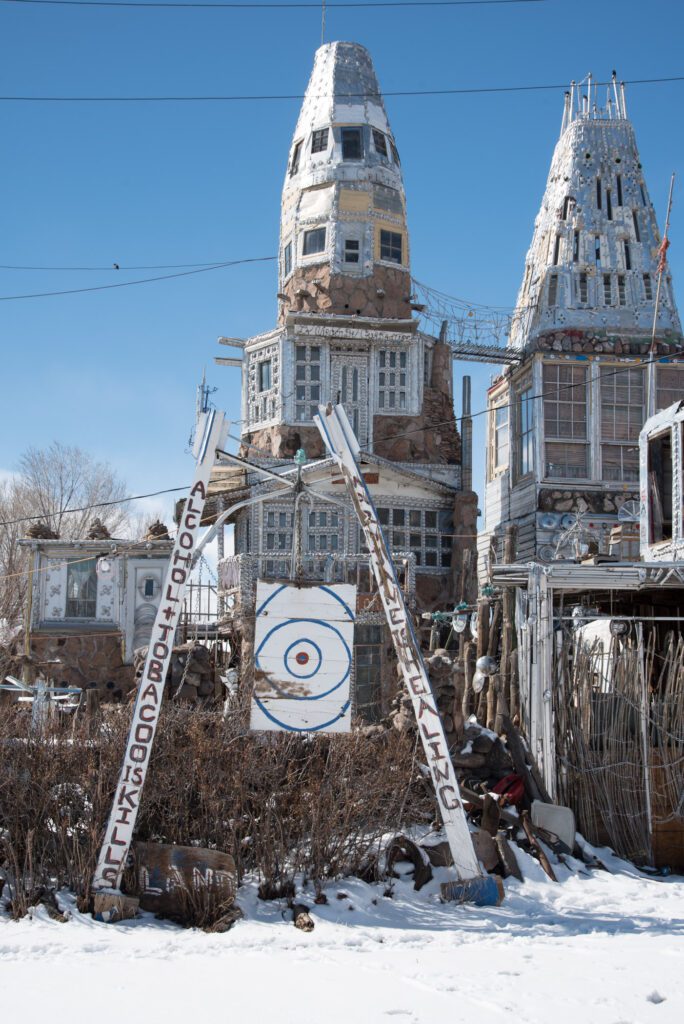 Often what some might consider trash others might consider a treasure. Such is the case with Cano's Castle. Constructed from one man's inspiration, the castle stands as an unexpected piece of art made of discarded scraps and, well, garbage.
Born in the San Luis Valley, Dominic "Cano" Esperenza began construction in 1980 as an homage to God for surviving the Vietnam War. His dedication to building over the years has led to what is now called Cano's Castle. Now one of the most popular roadside attractions in the country.
Made of four distinct towers, "the king," "the queen," "the rook," and "the palace," the castle glistens in the sun, standing out amongst the neighborhood's modest-size homes. Mainly made from old beer cans and large scraps of metal, there are other unique pieces used such as old door frames and grills. To add a bit of color, colored glass and bicycle reflectors give it another layer of unusual. The castle is still under construction with continued plans to add more.
Cano's Castle fire
On January 13, 2022, a fire burned down the residence of Cano's Castle. He is safe and the two prominent towers of the castle's structure are safe as well.
A local neighbor has set up a GoFundMe page to collect donations in order to help Cano rebuild and continue building one of America's most famous roadside attractions.
The Bare Necessities: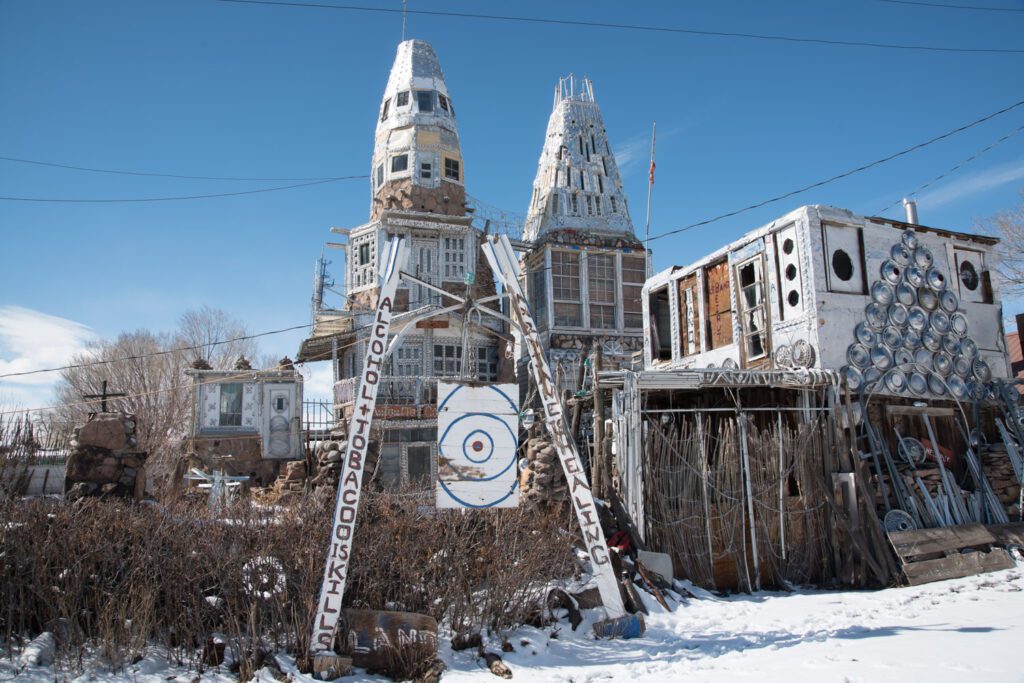 How to get there: Colorado's Beer Can Castle is located in the small town of Antonito, just 28 miles south of Alamosa in the San Luis Valley. Coming from Alamosa, you will turn left on to 11th, from HWY 285. Then a right on State St. and you'll see it straight ahead.
Other things to do in the area: Antonito (technically in nearby Conejos) is also home to Colorado's oldest church – Lady of Guadeloupe Parish Church. The Cumbres & Toltec Scenic Railroad is also a shore five-minute drive from the castle.
How much does it cost? It is FREE to see Cano's Castle.
Can I see inside? No, this is only a "drive by" attraction. There is no public access to the land or inside the castle. It rests on private property.
When visiting, be respectful as this is someone's private property and home of residence. Admire from your car or the road.