As it starts to turn into autumn here in Colorado, not only do I look forward to the ski season but I also start to plan my trips to warmer climate destinations. While I love winters here in Colorado, it can be nice to take a break from it and escape to those places I wouldn't dare visit in the summer, like Arizona. Last year I took a trip to Scottsdale in December to discover there is more to Scottsdale than just golf, mid-century architecture, and the non-native palm trees. 
Instantly, I fell in love with Scottsdale because of its small-town feel with big city amenities, all mixed within the natural Arizona landscape. One of the best places I found that blended a bit of modern luxury that Scottsdale is known for and the desert-mountain scenery is the Mountain Shadows Resort.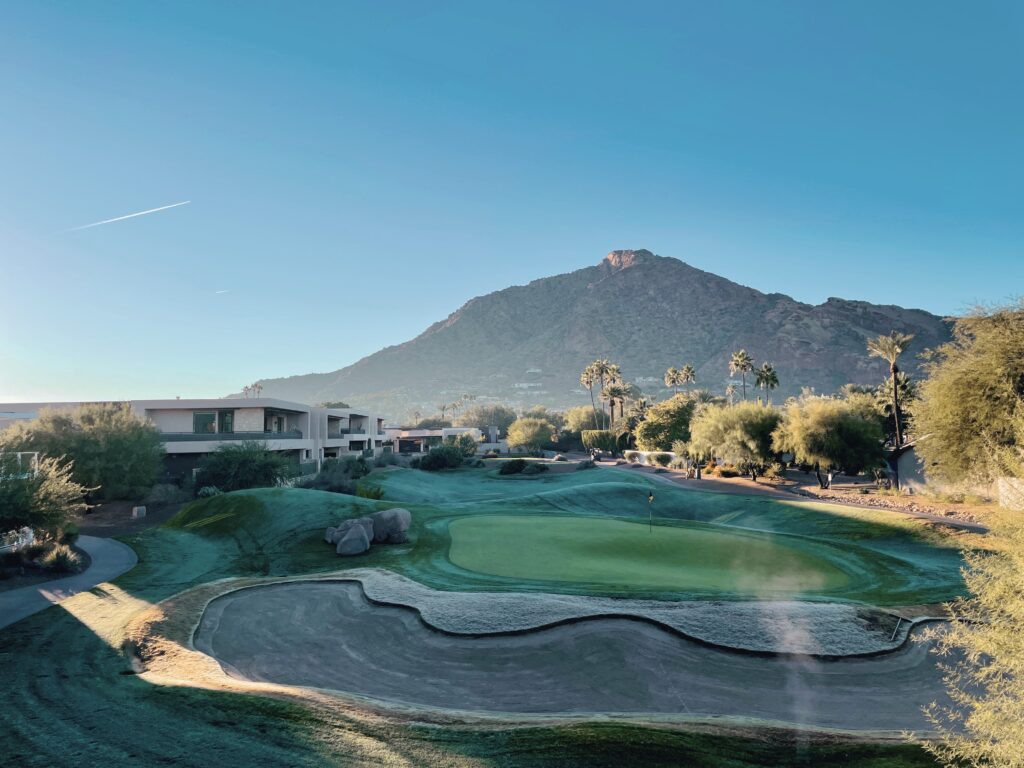 Only a 10-minute drive from the town of Scottsdale, Mountain Shadows Resort resides in the small community of Paradise Valley. And paradise it is. This little desert oasis drew in the Hollywood elite back in the 1950s as a luxurious alternative to Las Vegas. The resort derived its namesake from the surrounding views of Camel Back Mountain and Mummy Mountain that saddle the resort. In fact, from almost any area at the resort, you will enjoy a view of the scenic landscape. 
A little background
Originally opening in 1959, the hotel destination caught the attention of iconic Hollywood stars such as John Wayne, James Coburn, and Elizabeth Taylor. But after its glitz and glam days, the resort closed in 2004, left standing as a relic of the past with dried-up tennis courts and pools. But in 2014 new ownership took over, setting into motion a complete overhaul of the property but still incorporating details of its iconic past throughout the property today. 
Hotel Highlights
Art and Design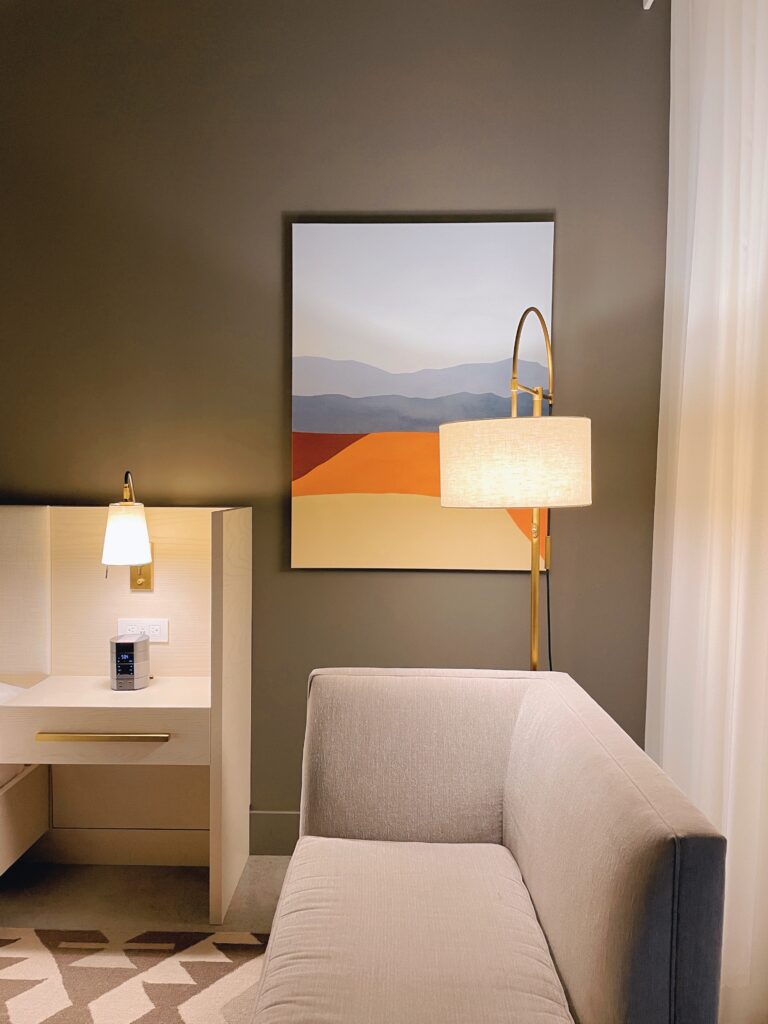 Perhaps one of my favorite aspects about the resort is its nod to mid-century modern architecture. Blending desert-modern trends with its original mid-century modern details, Mountain Shadows Resort offers an appealing design to be admired. Plus, they feature a prominent art display inside its walls with a rotating exhibit all guests can admire.
Amenities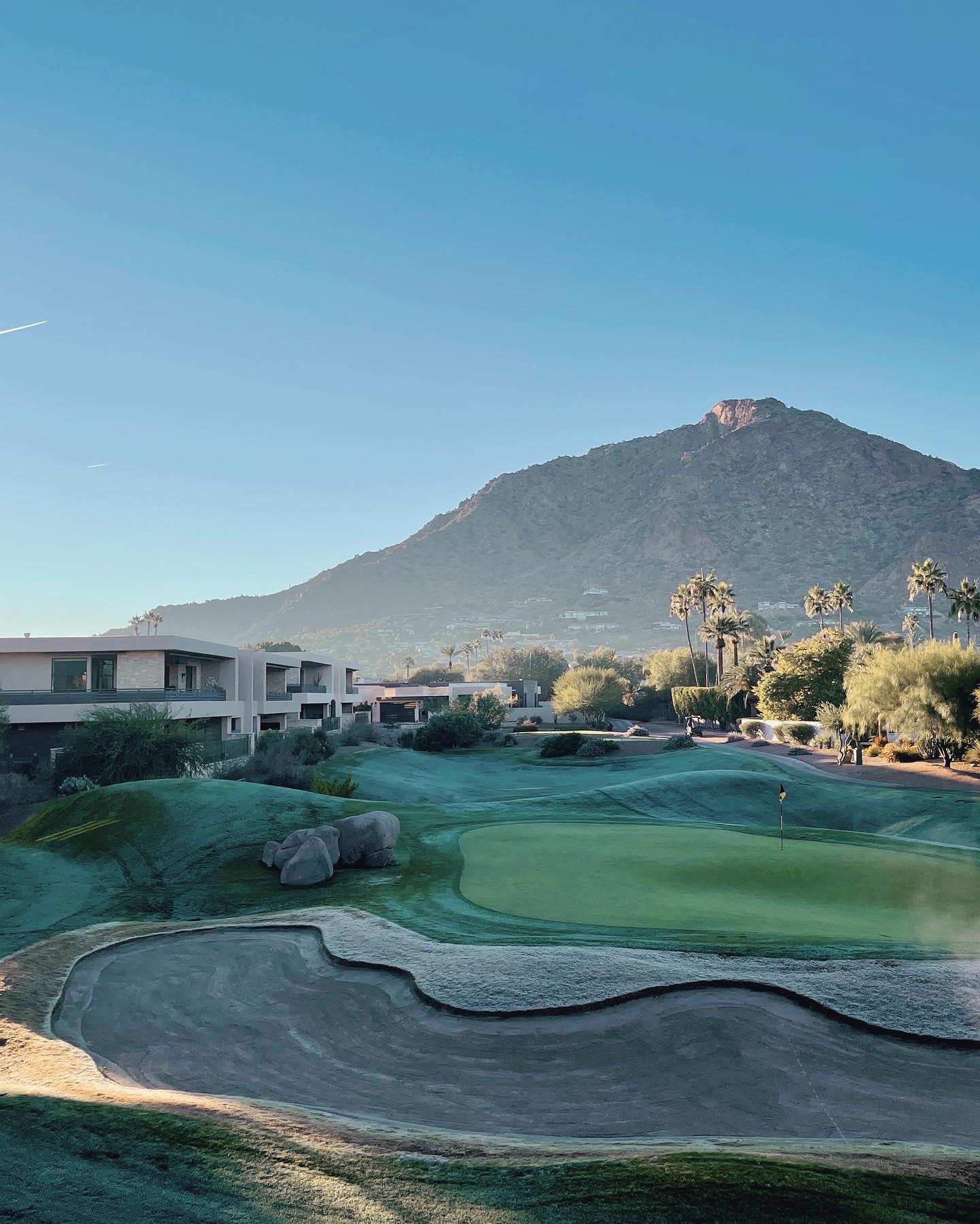 Whether you are looking to play a round of golf at their 18-hole short course, spend a day at one of the two pools, relax at the spa, or enjoy an evening of fine dining at Hearth '61, it is all at your beck and call. For an elevated experience, the pool area offers private cabanas for rent. They feature comfortable seating, a T.V. mini fridge, and bottle service. The lagoon-style 75-foot pools offer plenty of room for splashing around or relaxing while taking in the views of Camelback Mountain.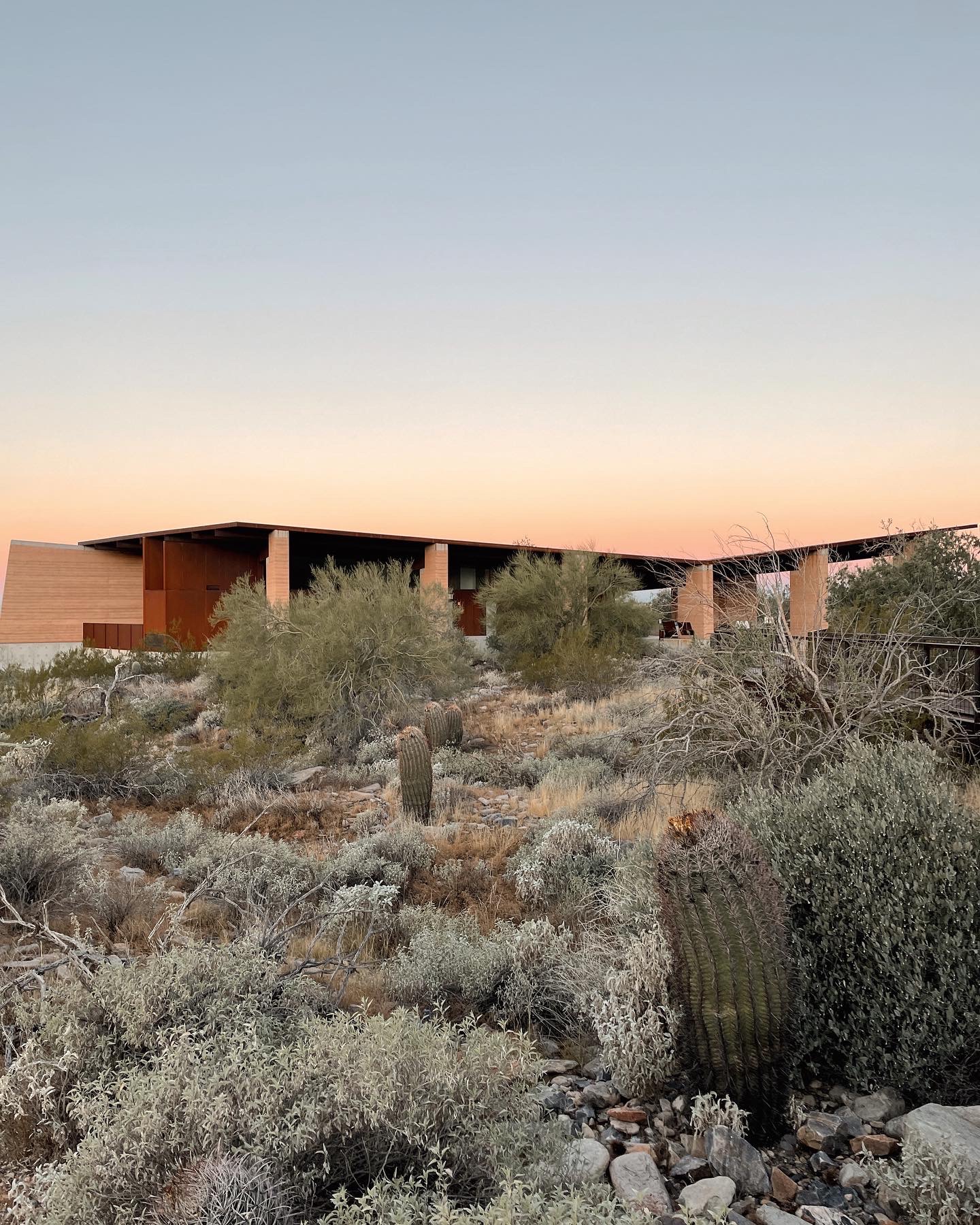 An off-property amenity that I took full advantage of was its proximity to nearby hiking trails. One that is super popular is the hike to the top of Camelback Mountain, which provides beautiful city views. I did not do this hike but rather I chose to drive a little further, still only 30 minutes, to the McDowell Sonoran Preserve. I did the Gateway Loop, a 4.5-mile trail that provides sweeping city and desert views, all guided by the towering Saguaro cactus.
Rooms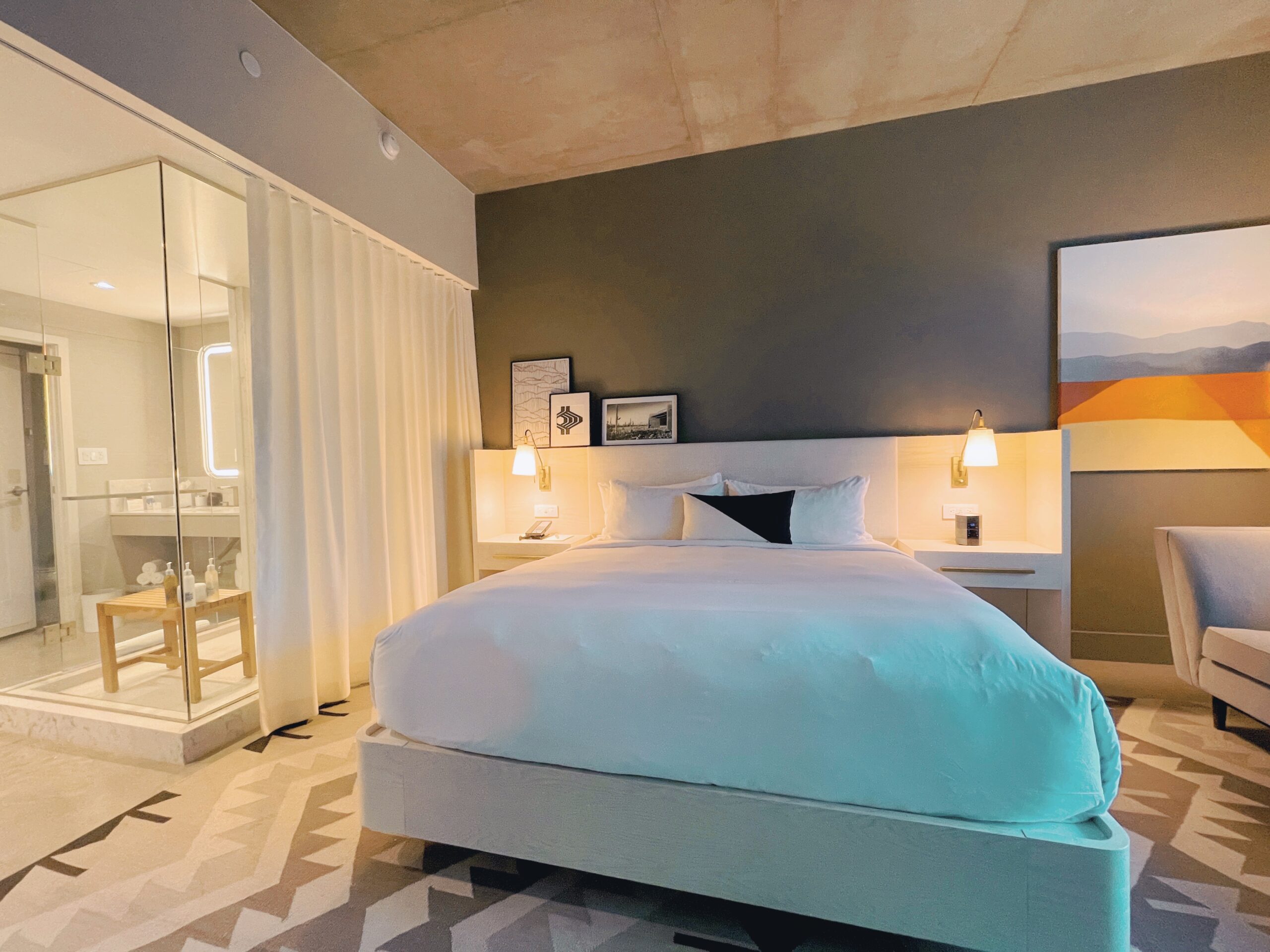 I stayed in a single King room overlooking the golf course. The spacious rooms offer a modern feel with concrete floors, floor-to-ceiling windows, and a peek-a-boo shower and bathroom. During my stay it was quiet and my room felt like a nice retreat after a long day of outdoor adventures.
Final Review Mountain Shadows Resort
Overall, I loved my stay at the Mountain Shadows Resort. I am a big fan of any place that can combine a bit of luxury with modern elements, while also capturing the spirit of the past and its surrounding landscape. All in all, the resort is an idyllic haven during your time in Scottsdale.
Find your favorite small town stops and follow along!
*all images were taken by me and are subject to copyright.