On my recent trip to Tulsa, I asked several of my friends who still live there, what were the top places I must see? Without a doubt, the Woody Guthrie Center® was at the top of the list of must-sees.
Woodrow Wilson (or Woody) Guthrie was an American singer-songwriter who was famous for his folk music including his most notable piece, "This Land is Your Land." He was born in Okemah, Oklahoma in 1912 and began his music career with a series of what is called the Dustbowl Ballads, songs about the Dust Bowl that swept through Oklahoma in the 1930s. He continued for years sharing his music and spreading a message of justice, diversity, and equality that still lives on today.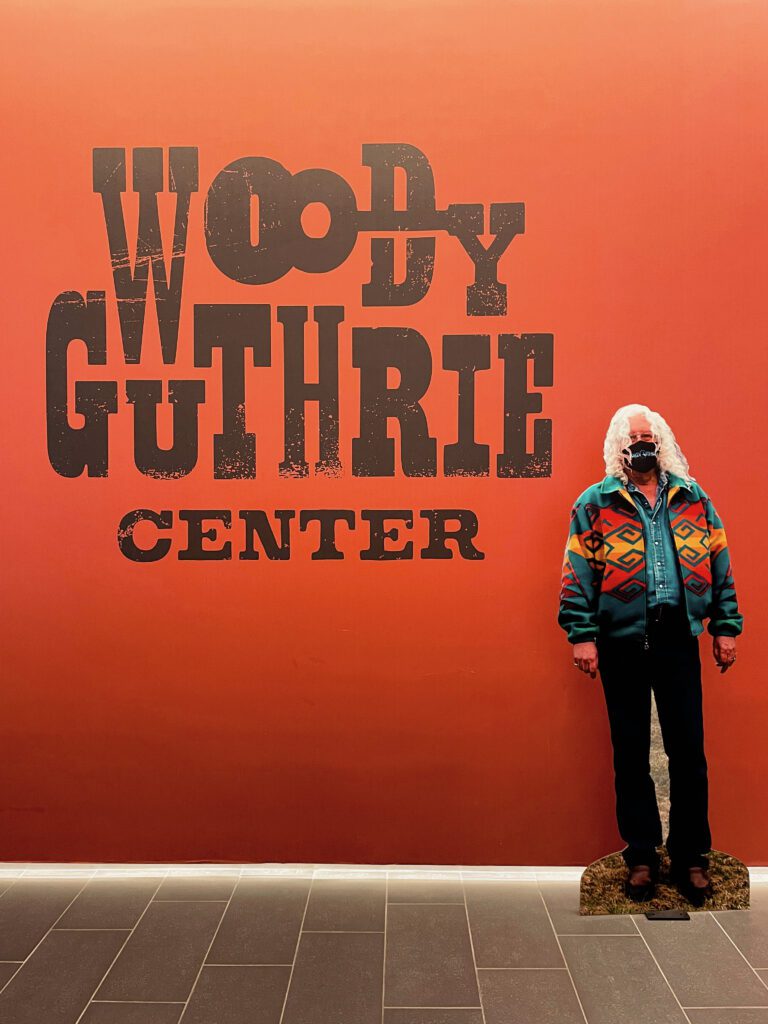 The experience
The Woody Guthrie Center® honors his life and legacy with a variety of permanent exhibits. Over 100 notebooks, a variety of educational kiosks, artifacts, photos, and more are chronologically displayed throughout the center, divided into various parts of his life. Beginning with Guthrie's early life, then living through the Dust Bowl, the launch of his music career, his personal life, and finally his struggle with Huntington's Disease that ultimately took his life in 1967.
Some of what you'll see on display are his actual banjo, mandolin, guitar, and fiddle. Plus, a journal of Woody's lyrics and the original hand-written lyrics of "This Land is Your Land."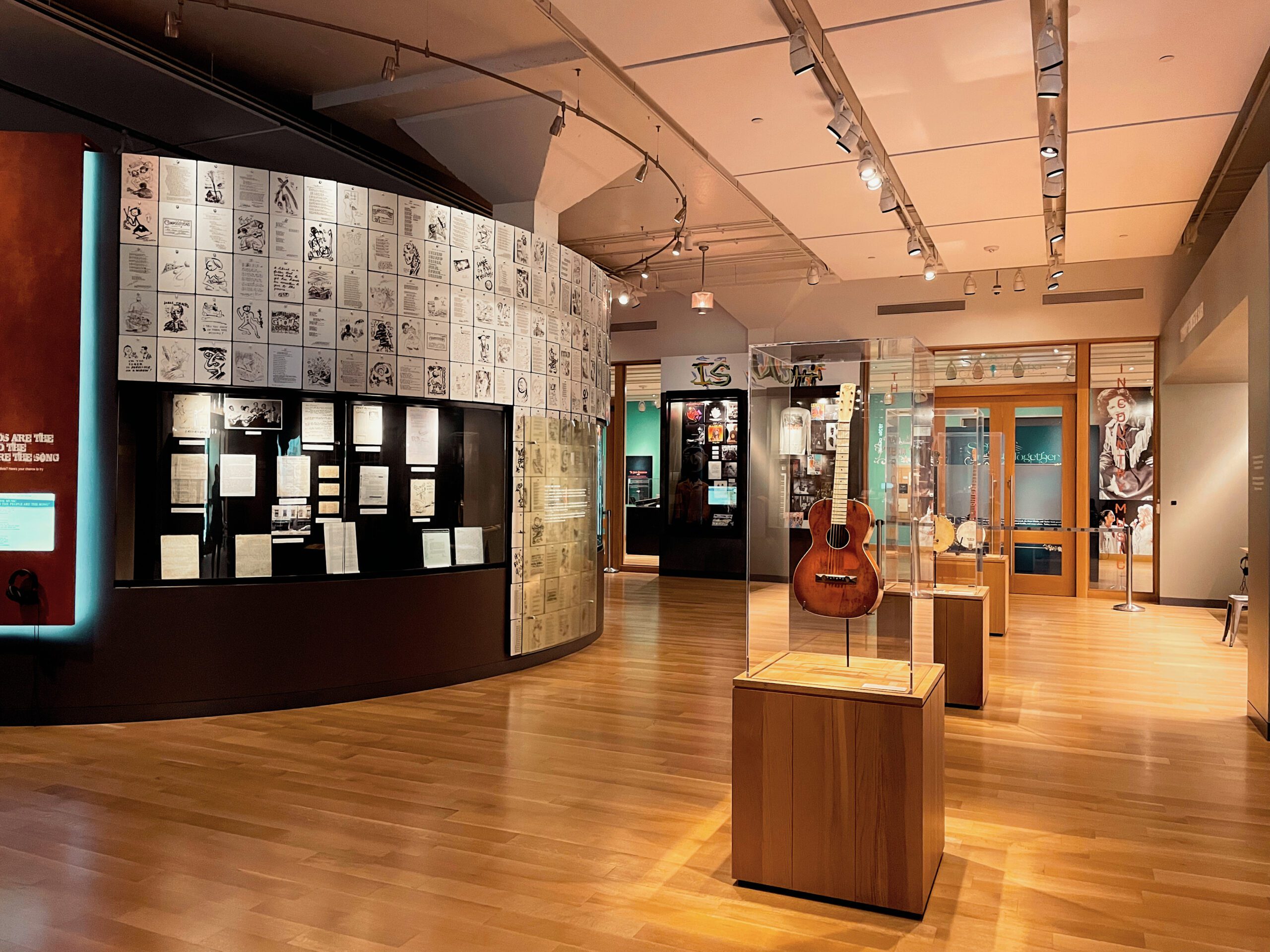 Immersive experiences include the Dust Bowl virtual reality experience and Woody's Music Bar. The music bars were stationed throughout, where you could pull up a seat, put on a set of headphones, and listen to Guthrie's music. Hands down, this was my favorite part.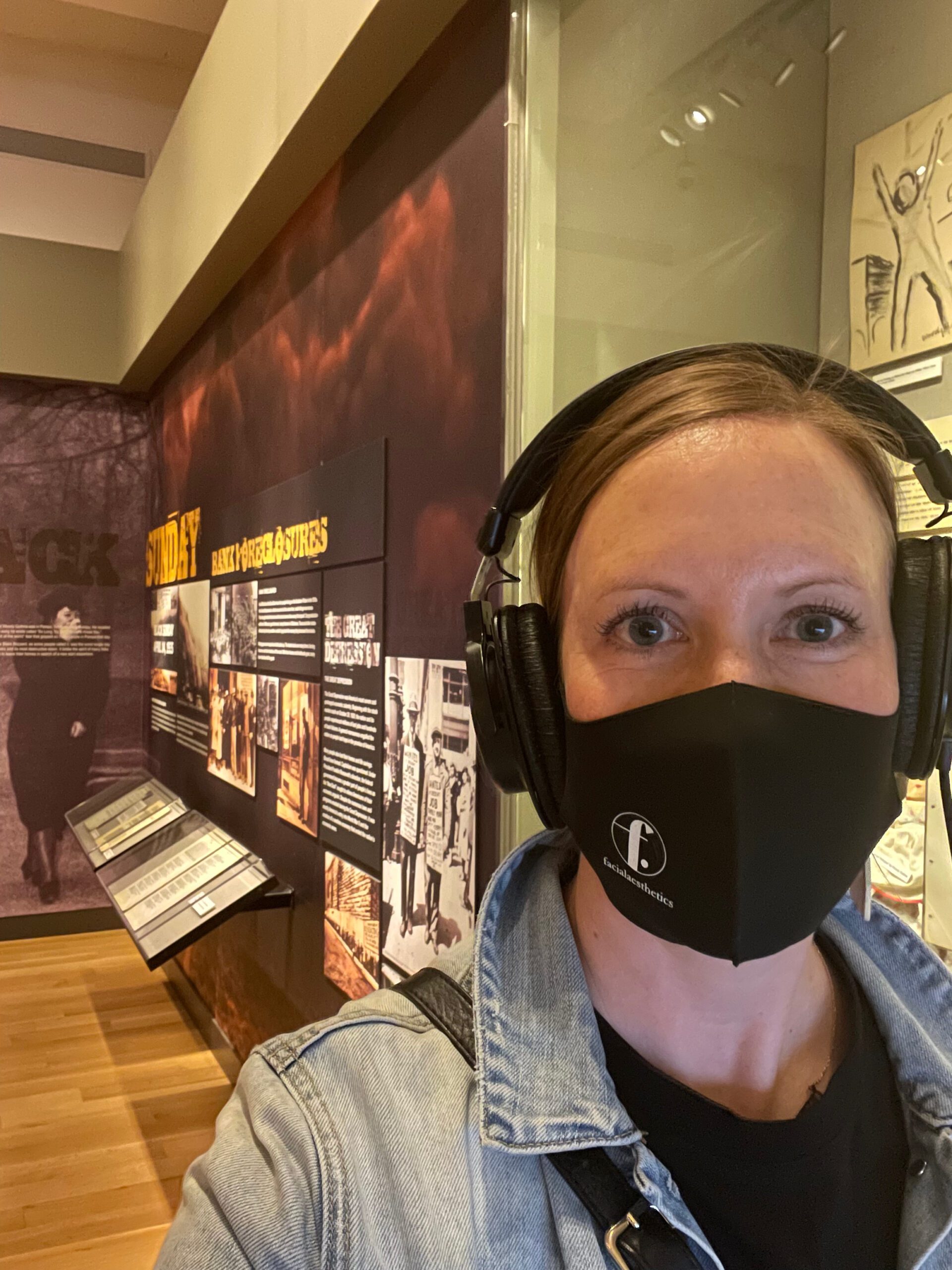 The Woody Guthrie Center Archives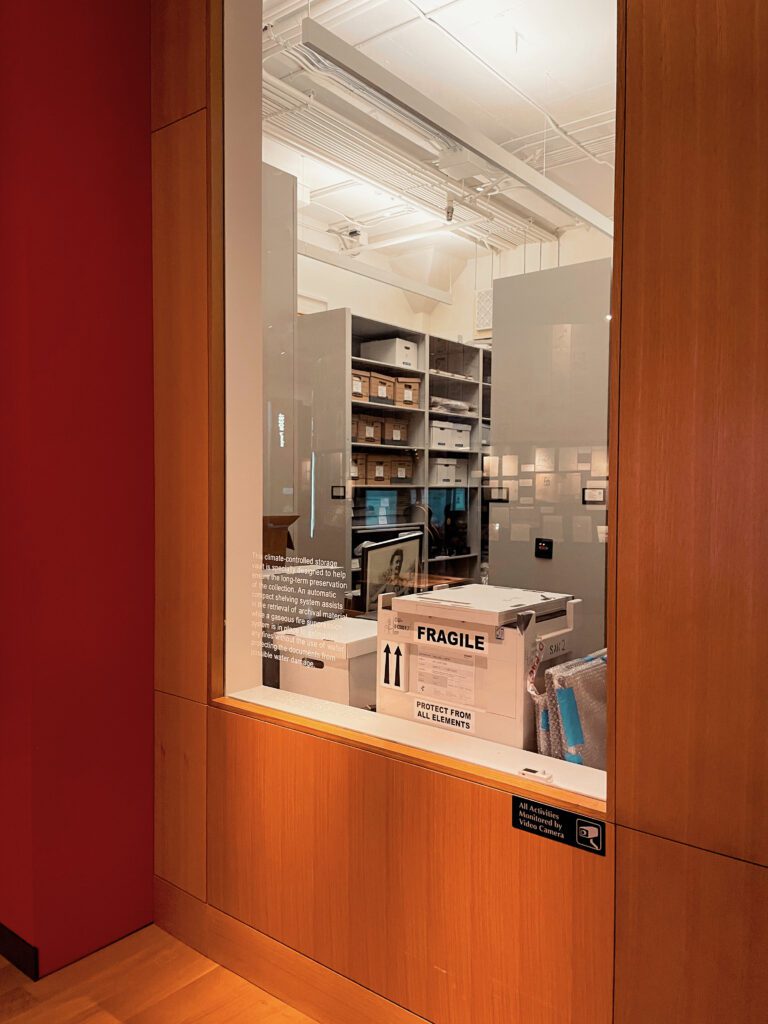 One of the most interesting aspects (to me) was seeing the Woody Guthrie Archives. As you make your way toward the back, you will see a set of large windows where you can peer into the archival room of the American Song Archives. According to the Woody Guthrie Center®, the American Song Archives is an LLC of the George Kaiser Family Foundation and is "dedicated to preserving the legacy of America's most enduring and inspiring songwriters."
They help to manage and preserve numerous historic treasures of American songwriters including Bob Dylan and Woody Guthrie. Materials within the archive room include research notes, clippings, personal papers, correspondence, original manuscripts, photographs, lyrics, sheet music, sound recordings, musical instruments, and more.
I didn't actually go inside but admired it from the window.
Woody's message lives on
Beyond the tell-all of Woody's life, there is a real emphasis on his message of equality and justice and how we can carry that message through our own creative processes. It was a message of hope, compassion, and love that I think we still need to hear today. In a world where we are still fighting against racial and social injustices, a visit to the Woody Guthrie Center® will lift your spirits and have you singing and dancing again about what it truly means to be an American.
The center is located at the corner of N. Boston Avenue and Reconciliation Way, across from Guthrie Green park and just a few blocks from the Greenwood Rising Museum.
Know before you go:
The Woody Guthrie Center® is open 10:00 a.m. – 6:00 p.m., Wednesday – Sunday.
The cost to get in is $12 for adult general admission. I would advise buying your ticket in advance online at https://woodyguthriecenter.org/
There are rotating exhibits and events, so check their website for the most current information.