Discover why hiking to Quartz Lake near Pagosa Springs, Colorado is easily one of my favorite trails in the state.
Pagosa Springs and its surrounding area is encroached partially by the Weminuche, Piedra, and the San Juan Wildnerness, making for some of Colorado's most scenic trails. Located 60 miles directly east of Durango, Pagosa Springs lies in the southwest portion of the state and is best known for its natural hot springs.
I recently took a mini-vacation down to Pagosa Springs where a friend of mine had rented a house in town. We stayed a few days exploring the many trails, but one of the best hikes we did was to Quartz Lake.
About Quartz Lake
Nestled within the San Juan Wilderness, Quartz Lake is a deep glacial tarn (a lake that is formed in glacially-carved cirques) and is one of the more accessible high alpine lakes because of this designated trail. But, honestly, it wasn't the lake that had me raving about this hike, it was the approachable route and the diverse landscape I encountered along the way.
Hiking to Quartz Lake
At the trailhead, which is Little Blacno (572), you begin a steady climb through meadows and aspen trees. Then as you encounter several switchbacks, the intermittent views of Nipple Mountain, Square Top, and Blackhead Peak will appear. The views eventually opened up to an expansive landscape of rolling mountain peaks as seen below.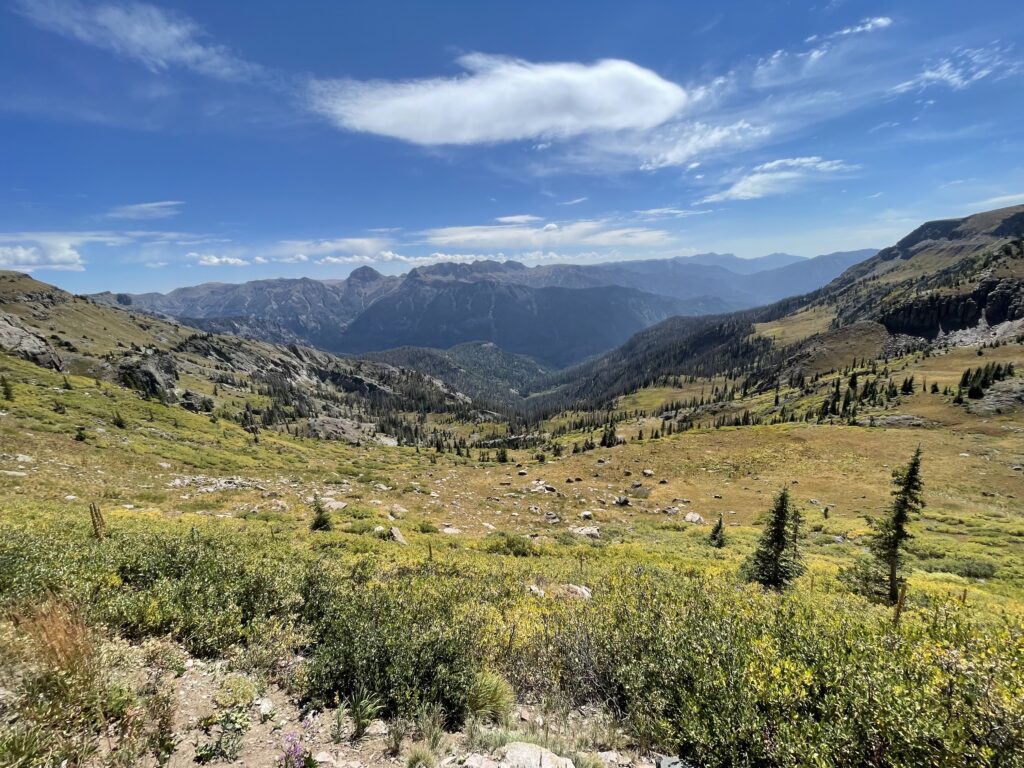 As you work your way out of the spruce and fir forests, you will clear the treeline and begin approaching the ridge. There is a steep hill climb to the top (Quartz Ridge) and to the Keyhole. Best known as the "window." At this point, you have hiked three miles. If you are feeling tired, this is a nice place to take in the views and turn around for a nice six-mile hike.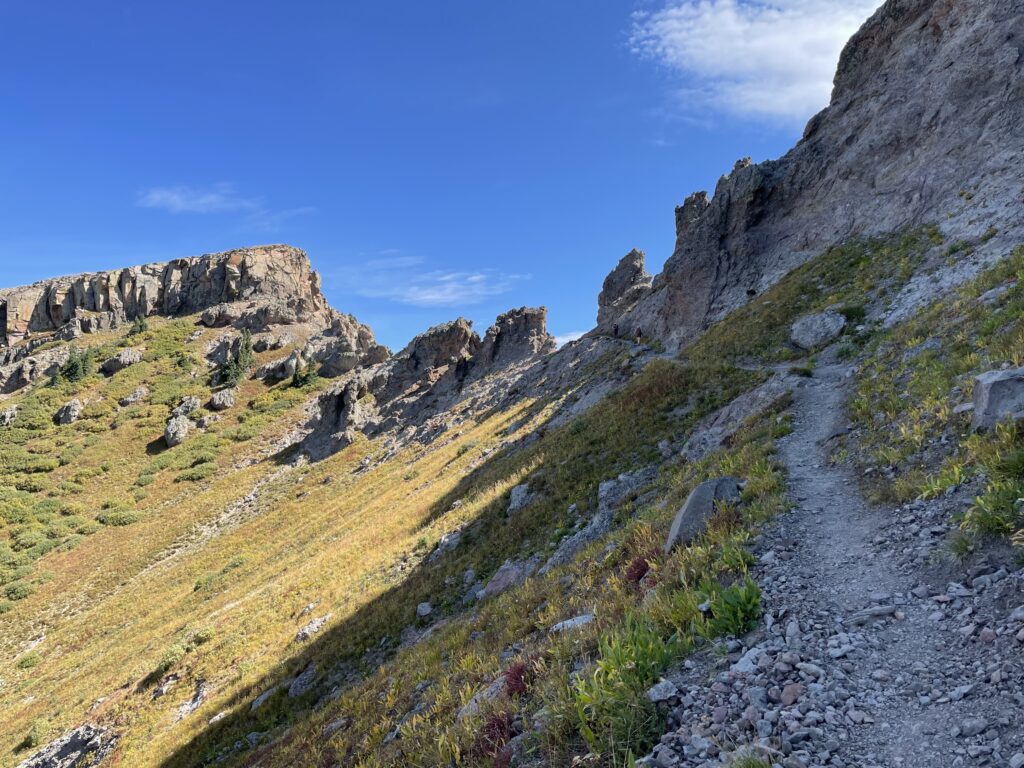 From here the views are endless, from either side of the ridge. It was a perfect spot to stop and have some lunch. At this point you've reached an elevation around 12,080 feet. This is the highest elevation you will reach along the hike.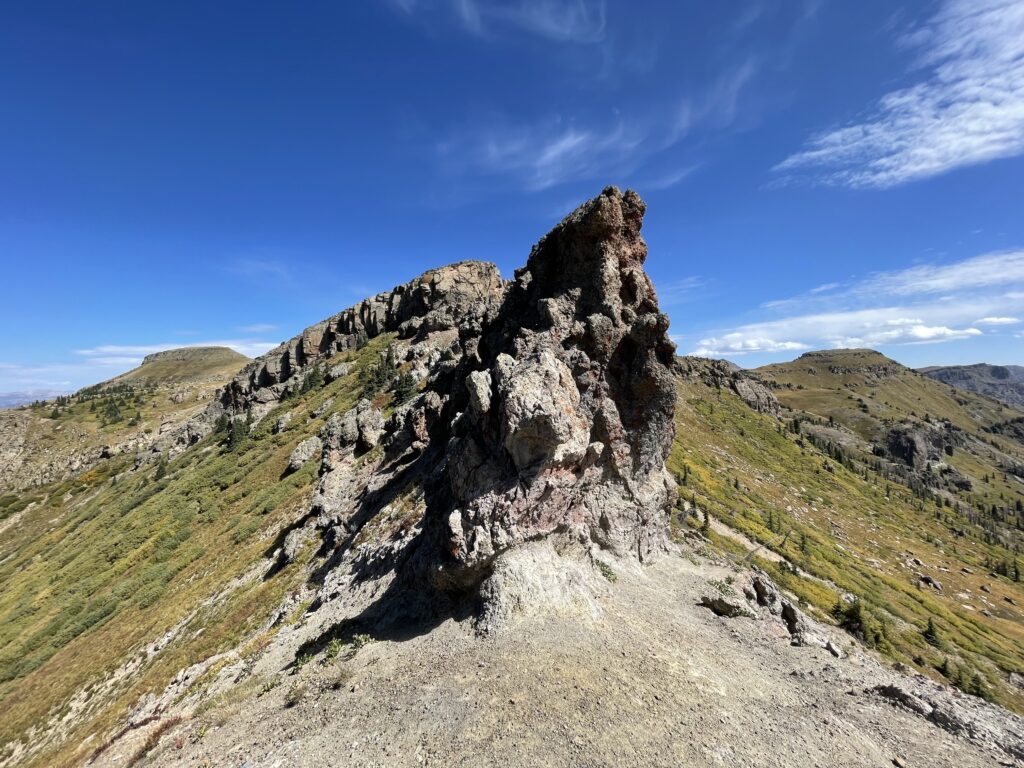 But if you decide to continue on to Quartz Lake, you won't be disappointed as the views got even better. We did this hike in mid to late September, so the wildflowers were not there but the vast lush tundra and pools of wetlands offered some refreshing fall colors that contrasted nicely with the rocky terrain. The large boulders and solid bedrock scattered amongst shallows pools of water felt like something not of this world.
Be careful as you decend to Quartz Lake on the other side of the Keyhole as the trail became a little more difficult to find. There were cairns guiding the way, but be sure to do a directional check-in every now and then to stay on track.
Soon you will reach an unmarked trail junction with Quartz Lake Trail No. 568. Here the trail turns north into another meadow with abundant marsh flora and continues to gradually descend to the lake. Near the lake, cairns will mark the path on oversized slabs of granite. From the junction it is about one mile to Quartz Lake, descending about 500 feet.
Once at Quartz Lake, there were several large boulders pereched in the shade. These made for a great second refuel spot before heading back.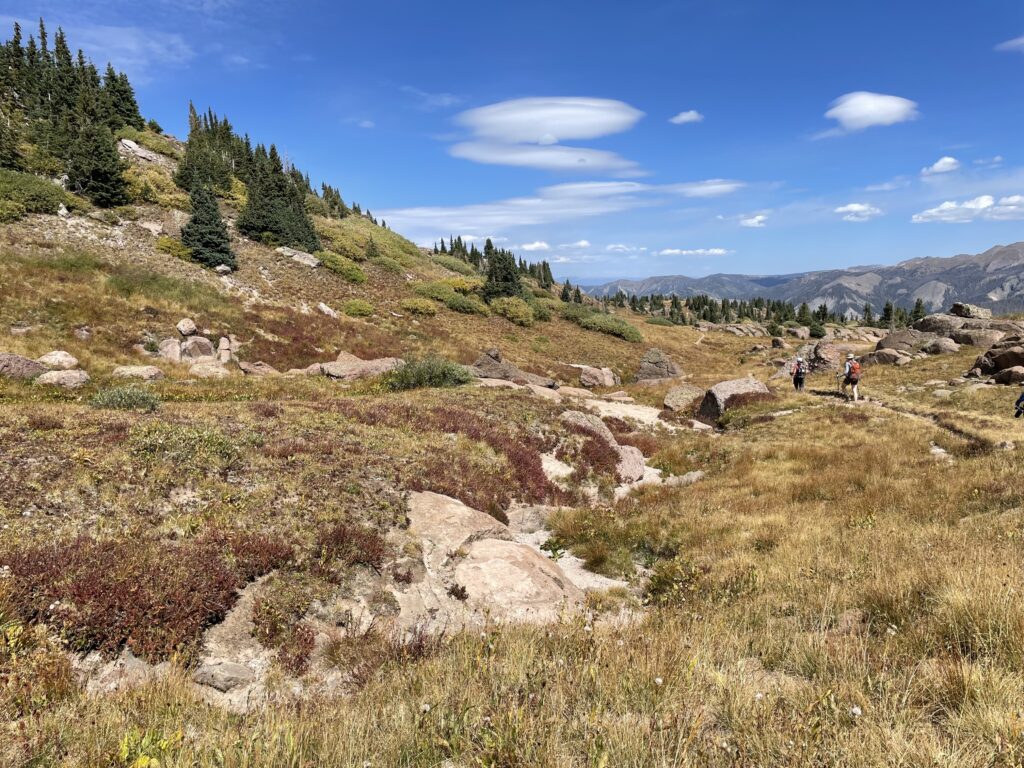 Directions to trailhead
The trailhead is located 17 miles east of Pagosa Springs, off of Nipple Mountain Road/FS665. First, make sure you have a high-clearance vehicle to reach the trailhead. The road gets a bit rough the last few miles, so a 4×4 vehicle is recommended. Begin on US 84, then turn left onto Mill Creek Road (CR 302), a gravel road. Then drive 6.3 miles to a fork; keep right onto Nipple Mountain Road. The trailhead is just under 10 miles from this juncture.
The Details:
Trail length: 10.2 miles RT
Rating: Hard (according to AllTrails)
Elevation gain: 2,860 feet
Keep in mind that most of this trail sits above treeline, meaning greater exposure to lighting. As with most high-alpine hikes, they are best completed before noon to avoid afternoon thunderstorms.
Things to do in Pagosa Springs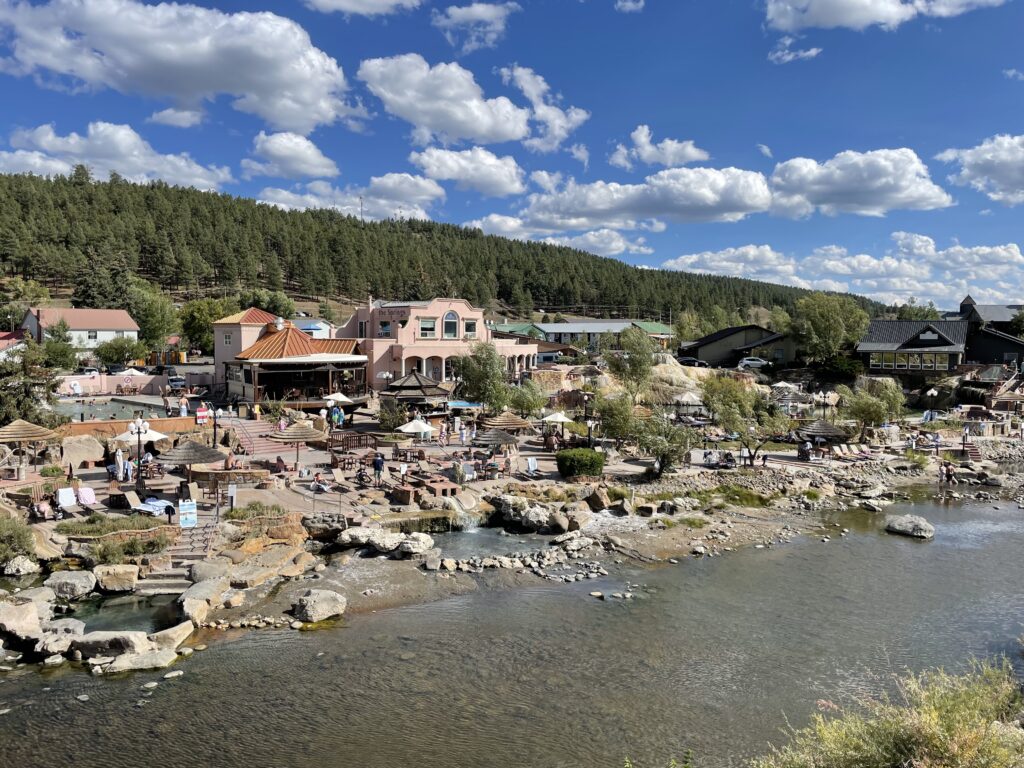 The town of Pagosa Springs has plenty to offer travelers. But after a long day of hiking, a nice soak at the Pagosa Hot Springs Resort is a must. You can book a stay there for free access to their pools or you can buy a day soaking pass. General admission allows you to soak during public hours (9:00 am to 9:30 pm). Be sure to ask about the Relaxation Terrace Passes for additional access to exclusive adult-only pools.
For more small town stops and favorite hikes, be sure to follow along @small_town_stops on Instagram.
*All images were taken by me and are subject to copyright.